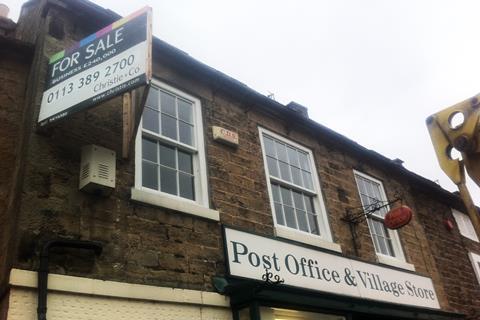 Booming sales across the convenience channel has resulted in a spike of activity in the property market as coronavirus restrictions ease.
Retail registration figures increased 65% from 27 April to 22 June, according to data from the first Buyer Registration Index launched by property adviser Christie & Co.
The index analyses website registrations to gauge buyer sentiment across eight sectors, including specialist retail, which is made up of c-stores, newsagents, off-licences, Post Offices and forecourts.
At its peak, the index showed a sharp rise of 105% in retail registrations as lockdown measures wound down, with non-essential retailers opening and an indication of dates for pubs and restaurants.
Steve Rodell, retail MD at Christie & Co, said buyers were returning to the market and actively seeking out business opportunities again.
"Covid-19 has shone a very positive light on the convenience industry and local shops are now in higher demand than ever," he added.
Christie experienced a 40% jump in visits to its retail web page – from 25,000 hits a month to 35,000 – in the middle of lockdown. A record 23 retail property transactions were agreed in June as a result, with the majority c-stores, taking the number of completed deals since 20 March to 46.
Rodell said buyers viewed the convenience sector as a good opportunity, with interest also returning in the forecourt sector.
"Clearly, the trading fundamentals of convenience stores is making the sector more attractive," he added. "We have also been achieving the asking price for stores despite these challenging times, due to this increase in demand."
Rodell said he expected above normal retail sales to subside a little as lockdown measures lifted further, but convenience-focused businesses to remain ahead of pre-Covid-19 levels.
Independent c-stores, including Spar, Nisa and Premier symbol retailers, grew sales by 59.5% in the 12 weeks to 12 July, according to the latest Kantar market share figures this week.
Convenience stores also accounted for 47% of the £49bn spent on groceries, tobacco and general merchandise during the 16 weeks of lockdown as a result of changing consumer shopping habits, Nielsen also reported.
Rodell said the rise in retail registrations in the middle of lockdown showed buyers reacting to the impressive trading environment in convenience and weighing up next steps.
"Seasoned retailers are clearly thinking about expanding and buying more stores, but there are also those new to retail who see convenience as a potential career change. People no longer wanting to work in the city or someone who has been made redundant might view an empty unit as an opportunity to open an off-licence or convenience store and do very well out of it. And with the trading environment being very positive, there is lower risk involved."