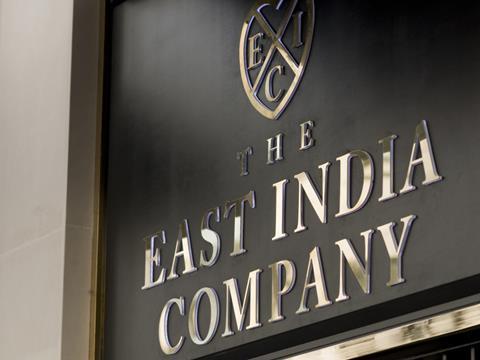 The East India Company is expanding at home and abroad - opening a store in Qatar this week followed by a concession in Harrods.

The 19th-century trading company, which was refashioned as a gourmet food brand by Indian entrepreneur Sanjiv Mehta in 2010, opened its second overseas store in Doha, Qatar, on Wednesday and a 200 sq ft concession in Harrods today - having been listed in the upmarket department store since 2011.

The company now has its sights set on more store openings abroad. It said it would open stores in Abu Dhabi in the UAE and Riyadh in Saudi Arabia in the coming months and then turn its attention to Asia - in particular Hong Kong, Japan and Singapore. There also plans to expand into the US next year.

The East India Company opened its first overseas store in Kuwait last February. The overseas stores are run as franchises, whereas the UK stores are company owned. The first UK store opened in Mayfair in 2010 and last year, it opened a second store in the Bluewater shopping centre in Kent and a pop-up shop in Covent Garden.