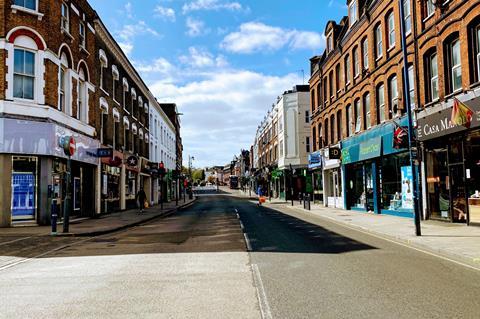 Hundreds of thousands more retail jobs will be lost this autumn unless the government steps in soon to pay rent bills, industry leaders have warned.
The warning comes as new data published today suggests retail has so far met even less of its rent bill this quarter than last. According to Remit Consulting, retail landlords had collected 50.5% of rent due by 35 days into the latest quarter, which started at the end of June. At the same point in the previous quarter, 57.2% of the bill had been collected.
The mounting shortfall is despite a government 'code of practice' introduced in June to guide negotiations between landlords and tenants. It was intended to help both steer a way through the crisis and was launched at the same that protections for tenants against eviction and debt recovery litigation by landlords were extended until the end of September.
The British Retail Consortium said the code had failed to help where businesses simply didn't have the money to pay.
As a result, a crisis for jobs now loomed on 30 September, when the emergency protections from eviction, winding up orders and statutory demands were due to end, BRC property policy adviser Dominic Curran told The Grocer.
"The code of practice was a helpful first step to addressing the growing issue of retail rents during this pandemic but there's much further to go," said Curran.
"The code does not deal with the bigger problem of lack of cashflow to pay rent bills incurred during the lockdown. We are therefore speaking with the government to develop a programme of targeted rent support for retail and other businesses.
"Unless action is taken very soon, it is likely that hundreds of thousands of extra jobs in retail will be lost in the autumn as tenant protections expire and many retailers are faced with insolvency caused by unpayable rent bills."
British Property Federation CEO Melanie Leech said: "We know that the government's code of practice for commercial property has been a useful framework for some landlords and tenants. However, a lot of rent remains unpaid and the challenge is still insurmountable for many businesses."
The shortfall for commercial property rent at the end of the quarter is projected by Remit Consulting to be around the same as the previous quarter's £1.5bn. Retail is the sector most behind on payment.
Revo CEO Vivienne King said: "The code of practice is only part of the solution, we need direct support from government to underwrite rents to enable businesses, owners and occupiers, to weather the crisis."
The BRC and BPF have been calling for the government to provide a rent support package since April.
"For the hardest-hit tenants forced to stop trading and unable to meet their rental debts, we continue to work with other property owner and occupier trade bodies to press government for support to help them with their fixed property costs," said Leech.