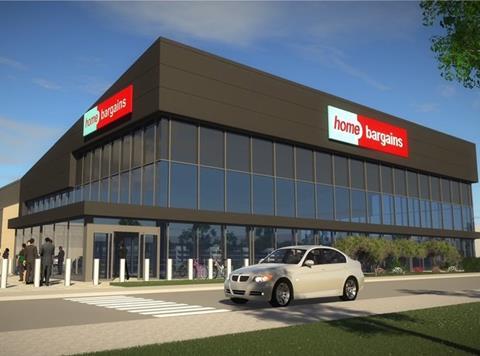 Home Bargains is investing £9.1m in a new 52,500 sq ft retail space in Liverpool, including two units to be let by the retailer.
The facility in Speke Boulevard, near Liverpool John Lennon Airport, will consist of a 25,000 sq ft Home Bargains store along with the two retail units (14,000 sq ft and 13,500 sq ft) let by Home Bargains owner TJ Morris.
The Home Bargains store will include a garden centre.
Home Bargains has over 500 stores, having opened about 50 this year, and employs 17,000 staff. Last month the variety discounter reported double-digit growth for the second year in a row, with sales up 14.6% to £2.1bn in the year to 30 June and pre-tax profits up 20.5% to £202.7m.
A 12-month contract has been awarded to Lancashire building company Construction Partnership UK. Building is set to begin this month and will include work to four junctions on Speke Boulevard, a major route into Liverpool city centre from the south.
"Speke has become a major retail and commercial centre for Merseyside and these three new retail units will add to the local economy and create new jobs," said CPUK managing director Steve Burke.