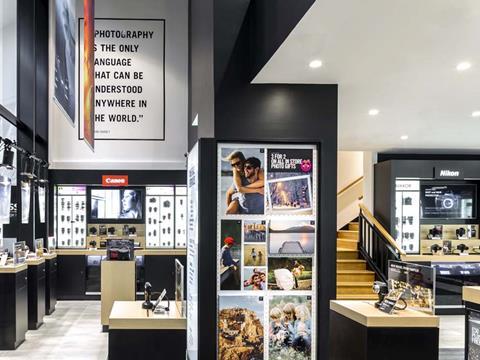 Jessops has opened its 11th concession within Sainsbury's at Emersons Green, Bristol.
Sainsbury's joined forces with Jessops in October 2014 to open its photography concessions in its supermarkets. The first concession opened that month in Sainsbury's in Newport Gwent, a second in Waterlooville in the December and a third in Maidenhead in January 2015. More concession sites are in the pipeline for 2016, though the full details are yet to be disclosed.
Jessops went into administration in January 2013 and closed all 187 shops. Dragons' Den businessman Peter Jones bought the brand and its assets the same month.
"The opening of Jessops at Emersons Green concludes a very successful year for Jessops. In 2015, our vision has been executed perfectly with 14 new store openings, allowing us to bring our fantastic service to even more customers around the country," said Neil Old, CEO of Jessops.
This is the 50th shop for Jessops, which also has standalone stores.
The concessions include a one-hour, high-quality professional printing service allowing Sainsbury's customers to collect their photos after their weekly shop.