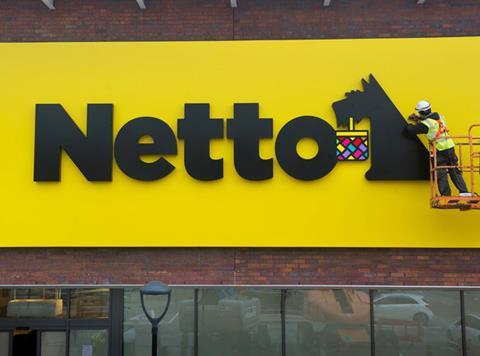 Lidl is running the rule over the 16 UK Netto sites after Sainsbury's called time on its joint partnership with the Danish discounter.

Lidl told The Grocer it would assess the suitability of the sites, which are due to be sold off next month. The closing date for offers is 5 August according to Wilkinson Williams, which is working with Colliers as the joint disposal agents for the estate.

Lidl said it was looking at potential sites across the UK "on an ongoing basis" as part of its plans to double its store portfolio to 1,500. "Whilst existing Netto sites will be considered, our priority is to locate sites that can accommodate our standard Lidl of the Future format," a spokeswoman said.
The discounter revealed its Lidl of the Future format in November and now has six such stores. The first concept store in Rushden, Northamptonshire has a sales area of 14,200 sq ft and a 1,790 sq ft "welfare area" for employees. The same format has since been used in Derbyshire, London and Sunderland.
The Nettos range from 10,463 to 14,960 sq ft.
Steve Rodell, managing director of retail at property advisors Christie + Co, said the sites "fit the Lidl acquisition profile". But he warned that the stores would have to generate over £200,000 in profit just to pay the cost of rates and annual rents, which average out at around £150,000 per store.

Considering the costs, Rodell forecasted that the sites were likely to appeal to operators such as Lidl and Aldi rather than independent retailers.

Aldi refused to confirm whether it had expressed any interest in the sites and said it did not comment on market speculation.

Sainsbury's, Wilkinson Williams and Colliers declined to comment on prospective buyers.