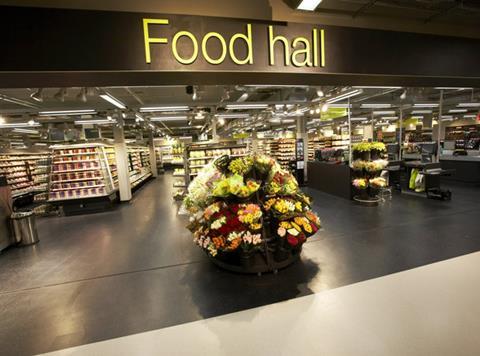 M&S is set to open 36 new stores and close six existing branches over the next six months.

The openings, 34 of which will be food-only stores, form part of the five-year revamp of its store estate and will create 1,400 jobs.

The new food halls will be in locations including Bishopsgate, Huntingdon, Aylesbury, Spinningfields and Strood, and the two clothing, home and food stores will be in Bracknell and Rushden.

The retailer is also set to close four clothing, home and food stores in Portsmouth, Slough, Warrington and Wokingham, as well as two Simply Food stores in Monks Cross and Worksop.

All 380 colleagues in the affected stores will be redeployed in nearby stores, M&S pledged.

The plans form part of the retailer's drive to shake up its 959-strong estate "to better meet customer needs". The revamp of its estate, announced in November, will see M&S open more "conveniently located stores" but reduce its clothing and home estate to leave "fewer, more inspirational" branches.

"Our customers' shopping habits are changing," said M&S chief executive Steve Rowe. "Picking up food for now or tonight rather than doing one big shop or browsing and shopping online and collecting in store are great examples of this and we are committed to adapting our business so that we stay in tune with our customers."

Rowe added that each change to its estate would be "very carefully considered". "It is our intention that nobody leaves M&S and we will work as hard as possible to ensure that we can deliver against this promise," he said.