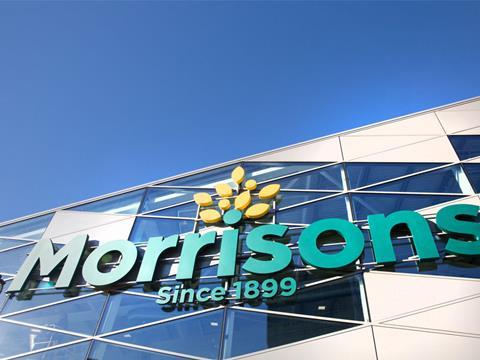 Morrisons has entered the "growth phase" of its three-pronged fightback strategy, CEO David Potts announced this week, as the retailer opened its first new stores since early 2016.

The opening this week of a 25,000 sq ft store in Abergavenny, Wales followed a 27,000 sq ft Morrisons in St Ives, Cambridgeshire earlier this month, with a third opening in Birmingham in the autumn. In what sources said was symbolic of its fightback, that store will see Morrisons replace a Sainsbury's in the Acocks Green area in the south of the city.

Morrisons, which owns the former Safeway site but had leased it to Sainsbury's, said it had decided not to renew the lease with its rival, and the store would close in April before being transformed into a Morrisons.

Most of the Sainsbury's staff at the site will be transferring to work for Morrisons.

Until this month Potts had overseen only one new store opening - Colindale, north London - which was already in progress before he took the helm.

In contrast, nearly 30 stores have been closed since the former Tesco executive came in.

Potts announced a "fix, build, grow" strategy when he joined the struggling retailer in 2015. He said the growth phase was now under way after the previous hard decision to close dozens of underperforming stores.

Morrisons was committed to "opening a handful" of stores each year, with the expansion programme to be "modest and sustainable," Potts added. As well as the new stores, Potts said Morrisons had refreshed 80 stores over the past year, with the programme set to continue in the next financial year. "Our supermarkets are getting stronger," he said.

"We're pleased with the results so far - modern Morrisons stores with their roots firmly in fresh food and Market Street, for which we're rightly renowned.

"And, as in prior years, we applied our Fresh Look learnings nationally. For example our fruit & veg and florists departments were updated across the whole estate during the year just ended."

Core store growth was combining with growth into wholesale markets, Potts added, including a deal with McColl's that had seen 25 stores per week added to its supply chain. Morrisons is also supplying 40 Rontec petrol forecourts and has signed a deal to supply 40 Sandpiper stores in the Channel islands.

This week Morrisons announced a 2.8% rise in annual like-for-like sales for the 53-week period to February 4, including a double-digit jump in profits. Preliminary results for a 53-week period up to February 4 revealed like for like sales excluding fuel and VAT by 2.8%, outstripping the 1.9% recorded for 2016/17.