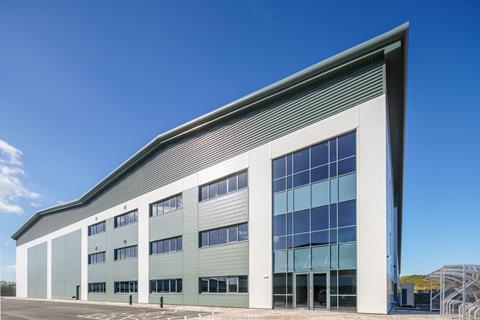 Ocado Retail - the joint venture between Ocado Group and M&S - has announced plans to open its first "mini CFC" in Bristol.

The CFC is being built within an existing 150,000 sq ft warehouse and is due to be operational at the end of next year or early 2021.

The facility will have the capacity to fulfil more than 30,000 orders per week and offer customers in the city and surrounding area "a full grocery range direct from the facility" and the ability to place orders for delivery later the same day.

The CFC's small size and the fact it is being built within an existing warehouse means it can be brought into operation "significantly faster" than purpose-built CFCs, the company said. Nevertheless, it is expected the centre will "achieve productivity close to that" of standard-sized facilities.

"It will also mean saving the cost of spoke sites, offsetting most of the additional costs of the supply chain," Ocado Retail said in the announcement.

The company said small-sized CFCs like the one planned for Bristol would complement larger sites and enable a wider fulfilment network.

"This will deliver long-term network benefits, enabling all Ocado Solutions partners to reach ever more households, while catering to the wide and growing range of shopping missions that customers expect to be served through online grocery," the company said.

The mini-CFC - situated in Avonmouth and delivered by St Modwen Industrial & Logistics - will be Ocado's sixth. The fifth is currently under construction in Purfleet and will fulfil 85,000 orders per week.

"Our mission is to deliver the future of online shopping today, and we believe we are succeeding," said Ocado Group CEO Tim Steiner.

Ocado Retail encompasses the Ocado.com e-commerce site, online pet shop Fetch and one-hour grocery service Ocado Zoom. From September 2020, Ocado.com will feature the full M&S range, as well as its own-label products and branded items. Ocado had previously carried Waitrose products, as part of a deal which expires next year. Waitrose said from September 2020, the only place its products will be available will be in its stores and from waitrose.com.

M&S paid £750m to Ocado Group for half of Ocado Retail, to form the joint venture in August.