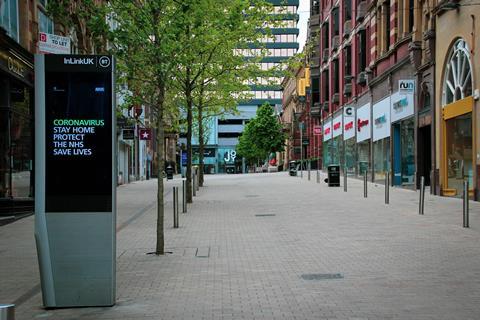 Plummeting rents mean business rates are now the biggest property expense faced by many shopkeepers, according to British Land.
Business rates are currently based on the open market rental value of property in 2015. For large businesses, the tax is set at 51.2p on every £1 of rent payable at that time, and for small businesses 49.9p. However, because retail rents have fallen so much during the pandemic, instead of being about 50% on top of the rent bill, the tax can now be over 100%.
"The current system is out of touch with economic reality as rates payable are based on valuations made years ago," said Matt Reed, head of retail asset management at British Land, one of the UK's biggest commercial landlords.
"Across our portfolio business rates have become disconnected from rental values, meaning some occupiers are paying higher business rates than they are rent, making it harder for shop owners to keep their shops open and support jobs."
BRC property policy advisor Dominic Curran added that rates regularly exceed rent "especially in the north". "I know of cases where rents were basically zero and yet units were still unlettable due to rates," he added.
Even before the pandemic the government had repeatedly been slammed by retailers and landlords for failing to reform business rates faster, with the next revaluation not due until 2023. The final report on a consultation on long-promised fundamental reform of the tax is not due till the autumn.
Meanwhile, business rates relief is being phased out from 1 July, to be capped for the rest of the financial year at £2m for non-essential retailers and £105,000 for essential.
According to the British Property Federation, retail rents outside London had already fallen by about 30% over the previous decade even before the pandemic started. "Including inflation, it's more like 50%," said BPF CEO Melanie Leech.
Property agents estimate rents have fallen by up to another 50% since the start of the pandemic, depending on the type of retailer and location, leaving business rates "quite often higher than rents now".
One leading property source told The Grocer the tax bill could be as much as 150% on top of rent for tenants of some shopping centres
Colliers International co-head of retail agency David Fox said: "In historical terms, this is going to look like a window and chimney tax. It is that far removed from the commercial reality on the ground.
"Parts of the retail world have performed well throughout the pandemic, food stores and discounters and the like, but even for them business rates are out of kilter with where rents sit today."