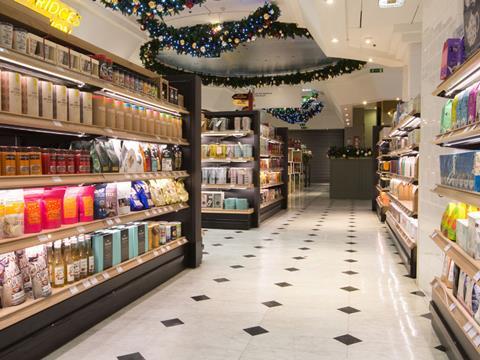 Selfridges is set to close its entire store estate, aside from its Oxford Street flagship's Food Hall, from Thursday (5 November) in light of the government announcing a second national lockdown across England starting the same day.
The luxury retailer will temporarily close its four shops – Exchange Square and Trafford Centre in Manchester; The Bullring, Birmingham and Oxford Street, London in response to the new set of Covid-19 safety measures. This will see all non-essential retailers cease trading by the end of 4 November.
Selfridges customers will only be able to order non-food items through its website or shop in its London flagship's Food Hall until the protocols lift on 2 December. The Food Hall remained closed during the first lockdown period in March.
MPs are set to vote in the House of Commons regarding their views on the rules on 4 November. The new protocols will also see pubs, bars, restaurants and non-essential stores close for four weeks, while schools, colleges and nurseries will remain open for the period.
The closures follow Selfridges making 14% of its workforce, around 450 members of staff, redundant due to the ongoing impact of the virus. Its group MD Anne Pitcher wrote to employees in July to outline that the decision came as its annual sales were due to be "significantly less" than 2019.
"While our doors are temporarily closed in London, Manchester and Birmingham, we are ready to bring a Selfridges Christmas to customers through our digital store and services," Meave Wall, Selfridges stores director told the Grocer. "We have planned for an unexpected Christmas and that is certainly what we have. We will continue to provide extraordinary solutions to help our customers get ready for the festive season with handpicked edits of unique and bespoke gifts and helpful virtual shopping services, as well as entertainment and events. Our London Foodhall remains open during this time, while all four of our stores are now offering click and collect services to ensure our customers Christmas shopping experience is seamless. Rest assured we will be ready to open our doors when the UK government allows us to do so to bring our customers a magical instore experience this festive season."