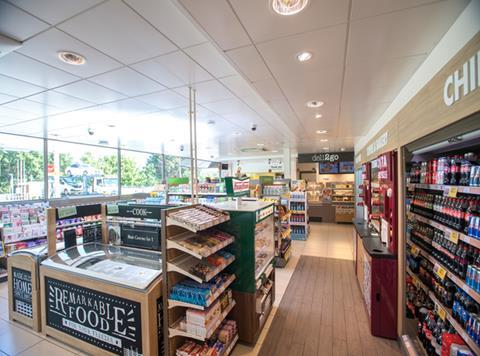 Shell has agreed a deal with Budgens to expand the number of the chain's convenience stores at its filling stations.

A further 20 'Budgens at Shell' sites will be rolled out across the country from September, following trials at four of its sites.

The first new site opened in Farnborough on 1 September, with a further 19 being launched by the end of 2017.

"As a result of our retail partnerships, Shell stations are transforming into destinations where customers can conveniently fuel their vehicles, stop for a coffee, grab a high-quality snack, and pick up tonight's dinner," said Shell UK retail general manager David Moss.

"We're committed to providing our customers with a retail experience that combines convenience, quality and choice to help make their journeys better."

The Booker-owned symbol stores will sell fruits & veg, dairy, deli, meat and fish, and ready meals.

"The Budgens brand is famous for the quality and freshness of our offer, which we hope will drive more footfall to the Shell forecourts and mean more sales and happier customers," said Booker managing director Steven Fox.