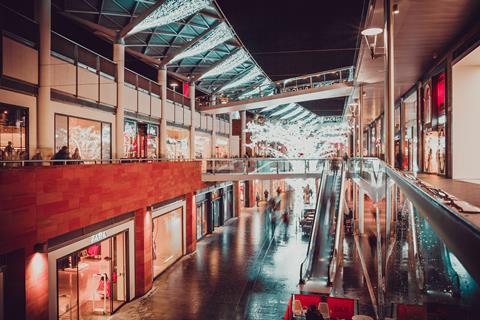 Revo, which represents shopping centre landlords, is urging the government to provide emergency support for the high street following the announcement of a second national lockdown.
The industry body has called for business rates relief to be extended beyond April 2021 and for financial support for retailers that can't pay rent.
"The second lockdown will be catastrophic for the high street and wider economy and government must act to provide the emergency support needed to enable retailers to survive and mitigate the damage that will be caused through the commercial property sector and financial system by another drastic cut in rental income," said Revo chief executive Vivienne King.
"The government has extended the furlough scheme and must confirm now that it will extend the emergency business rates relief beyond April, to give retailers the breathing space over operating costs for next year and enable them to protect jobs through what is going to be a very bleak winter."
King said many businesses that had restarted rent payments over the summer would now be forced to halt them again, adding to a £4.5bn bill.
"This is a responsibility for government to shoulder," said King. "There are simply too many jobs and livelihoods at stake, and the Treasury must provide direct financial support to underwrite some of the lost rental income to protect jobs and prevent the financial contagion spreading through the economy to the pensioners and savers who directly or indirectly rely on retail property for income.
"Government must learn the lessons of the first lockdown and recognise that property owners cannot continue to absorb the losses indefinitely. Failure to act could come with a heavy cost for our town centres."
Figures from real estate advisor Altus Group suggest the new lockdown will see 363,000 non-essential shops ordered to shut.
Those allowed to stay open will include include 60,365 superstores, smaller supermarkets, convenience stores and other food retailers, and 2,916 pharmacies.
Altus Group UK president Alex Probyn said the lockdown would be a "difficult balancing act" for Chancellor Rishi Sunak, adding: "The reality is that the grant funding paid during the first lockdown has long since been used. The new lower grants for those firms forced to close won't cover rent commitments and is likely to exacerbate the commercial rent debt crisis without further intervention."