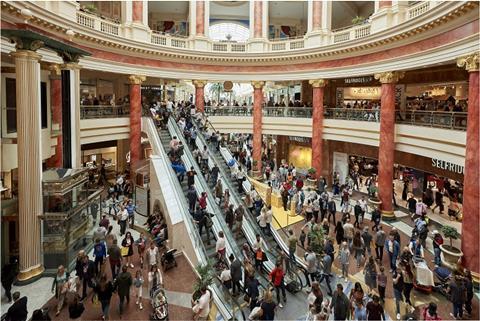 The owner of some of the UK's biggest shopping centres is asking shareholders for more cash to help tackle nearly £5bn in debt.
Intu, which owns Manchester's Trafford Centre and Arndale Centre as well as Lakeside in Thurrock, Essex, is reported to be asking investors for £1bn.
Following a report in The Sunday Times, Intu confirmed in a market update it was "targeting an equity raise alongside its full-year results at the end of February".
The company said it was part of progress to "fix the balance sheet", which includes £4.7bn in debt.
"The company is currently engaged in constructive discussions with both shareholders and potential new investors on the proposed equity raise," Intu said.
Progress on the balance sheet had already been made with the sale of Spanish shopping centre Intu Puerto Venecia in Zaragoza for just over for €475m in December.
Intu CEO Matthew Roberts said: "We have delivered a robust operational performance for 2019, finishing with a busy Christmas trading period. Total footfall in 2019 was 0.3% ahead of 2018, flat in the UK, which significantly outperformed the Springboard footfall monitor for shopping centres.
"Occupancy was stable at 95% and to date 97% of rent has been collected for the first quarter of 2020, demonstrating the lower risk of our existing customer base.
"We are making good progress with fixing the balance sheet, our number one priority, and are confident we have the right strategy in place to enable us to prosper as we see continued polarisation between the best destinations and the rest."