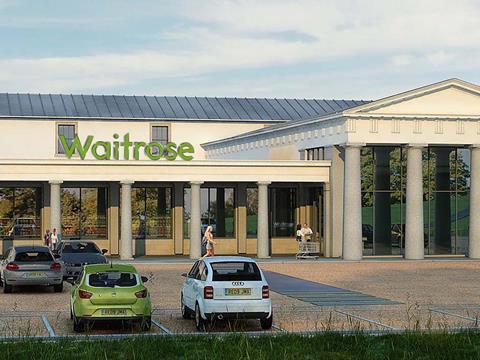 Waitrose has opened its most southerly store in Truro today.

The store - only its second in Cornwall - at Tregurra Park, is located in new purpose-built premises leased from the Duchy of Cornwall.

It shares an entrance with the Great Cornish Food Store, which Waitrose believes is the first independent food retailer to be a direct tenant of a 'major multiple'.

Waitrose said it and the Great Cornish Food Store would be complementing each other to their mutual benefit, making the park "a really exciting food destination".

"We are proud to be opening in Truro alongside the Great Cornish Food Store and to be creating a fantastic destination for people who love good food," said branch manager Chris Reynard.

"This is the realisation of a long-standing ambition and to see how it's all come together is extremely exciting."

The new 21,000 sq ft Waitrose, employing 114 people, is the supermarket's most southerly branch and only its second in Cornwall, following on from Saltash, which opened 16 years ago.

It has Waitrose's latest food offer including meat, fish and deli counters, a bakery, wine department and the John Lewis 'click & collect' service.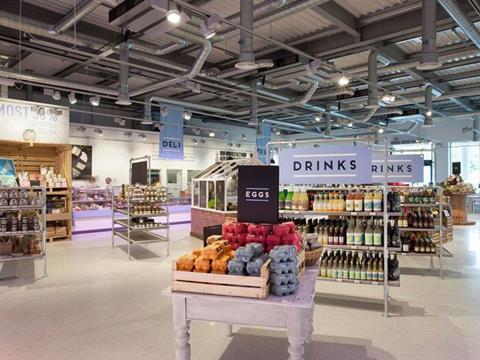 The 5,000 sq ft Great Cornish Food Store is owned by Ruth Huxley, founder of Cornwall Food & Drink, and her husband, Dave. Cornwall Food & Drink is a privately owned business helping to develop and promote Cornish food and drink producers as part of a wider remit to ensure a sustainable, economic future for the industry.

The Great Cornish Food Store has been created as a separate limited company to promote local and regional food from Cornwall. It includes a meat and fish counter, a deli counter, takeaway and a chef-led 40-seater café. Its lines range from chutneys and jams to Cornish sparkling wine and cider to local ales and ice creams.

The café is led by Paul Ripley, former head chef at Rick Stein's The Seafood Restaurant. Ripley's team of three chefs will also produce food for the deli and takeaway counters.

"Our vision was to create a place that could offer not just customer choice, but a link to our thriving food and drink industry here in Cornwall," Ruth Huxley said.

"Our next step will be to use this very powerful platform to help develop local businesses that want to scale up their production and enable supply with increased demand."

Angie Coombs, the store's manager and formerly general manager of the Duchy of Cornwall Nursery and Café, said the store had been overwhelmed by the support of the local food and drink industry.

"We hope our customers will be surprised and delighted by what we have on offer," she added.