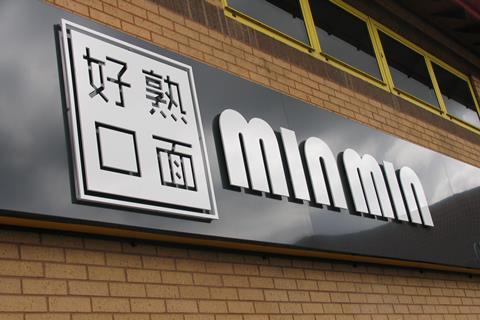 Wing Yip has opened its newly refurbished Birmingham Business Centre ahead of its half-century anniversary celebrations next year.

The Nechells Park Road building, on a 10-acre site, comprises 22 multi-purpose units available for local businesses to rent.

Twelve had already been let as demand for space continued to grow, the company said.

MD Brian Yip told The Grocer these included traditional Thai massage, a solicitor, a bank, accountant, travel agent and interior designer.

It spent "a good six-figure sum" on the refurbishment, Yip said, which took four to five months to complete.

The site also has a cash & carry and central distribution facilities.

The business centre includes Min Min, a new Pan-Asian restaurant, which was previously based in Birmingham's China Town, serving a variety of Oriental dishes including soup noodles, salads, rice dishes and sharing plates.

Yip said the complex had been an integral part of Birmingham for many years and provided a wealth of specialist services to both Chinese and non-Chinese communities.

"I'm particularly thrilled to have Min Min on our doorstep. I have been eating there for many years, so to be able to dine there again on a more regular basis is a big advantage," he explained.

Wing Yip has three other outlets in Manchester, Cricklewood and Croydon, supplying fresh, ambient and frozen foods seven days a week.

It also has an online store selling ambient goods for delivery.