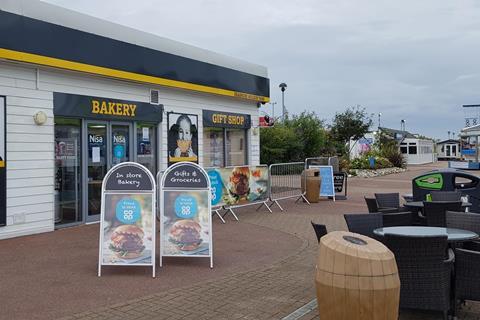 Nisa has carried out a major range review for its stores on Haven Holidays parks, in response to the coronavirus pandemic.
Nisa's category management team spent three weeks in June reviewing the ranging and planograms previously created for Haven – which operates 37 parks across the UK and has just reopened following a the easing of lockdown measures.
The leisure company has increased its range by 14% to cater for holidaymakers who are anxious about visiting big supermarkets, pubs and restaurants.
This includes adding more meal solutions, chilled lines and fresh produce as well as running more promotions.
The stores now offer 580 chilled lines compared to around 350 before the start of the crisis. There has also been a significant increase in own-label products from Nisa-owner Co-op, up from 400 to just over 700.
"We knew many of our holiday homeowners and holidaymakers would still be feeling nervous about going to the big supermarkets and unable to enjoy going to pubs and restaurants," said Haven head of shops Eleanor Whalley.
"It was important we responded to these changes by making sure we gave our guests the reassurance of Co-op branded goods, plenty of easy meal solutions, great value meal deals and reasonable prices, to reflect the experience they would have in their local convenience store.
"By making these changes we hope to encourage our guests to do their shopping on-site which makes life easier for them and eases pressure on the local amenities too. It's only our first week but early signs are positive, and we have seen significant like for like growth in basket spend."
Nisa category management manager Ross Wright said: "We knew the shops on the parks would need a complete overhaul to provide customers with an offer more aligned to that of a traditional convenience store, and less around holiday missions.
"All park shops therefore have been ranged to better fulfil the evening meal mission with products that can be prepared in a caravan with little preparation and in a small oven or microwave."
Nisa key account manager Scott Sandford said: "It has been a brilliant team effort from Nisa and our partners at Haven and we're confident holidaymakers will be really pleased with the new offer in the park shops. We wish them every success with their new season."