From party food to pudding, this year's M&S Christmas range is packed with indulgent flavours, innovative ideas and eye-catching decoration.
Check out our other Christmas 2019 range previews.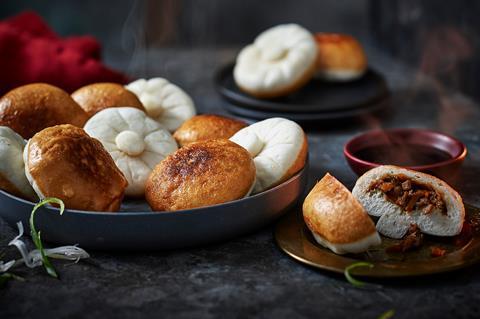 Mushroom Bao Buns
Rsp: £7
Suitable for vegans, these light and fluffy bao buns are an on-trend addition to M&S's party food range. The steamed buns are stuffed with an Asian-inspired mushroom, soy and hoisin filling.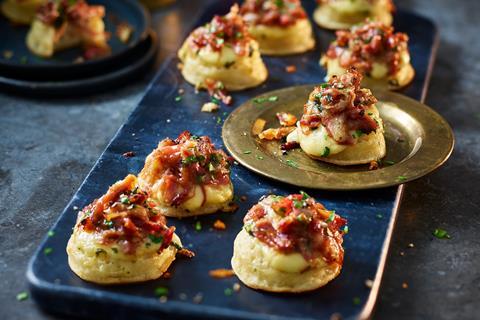 Mini Crumpets
Rsp: £7
In what it claims is a high street first, M&S has miniaturised the classic breakfast item to create these quirky canapés. The bite-sized crumpets are topped with either porcini mushroom & truffle or pulled ham hock & rarebit.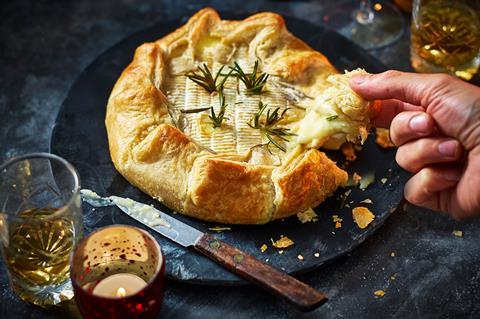 Brie en Croute
Rsp: £10
Described by the retailer as 'the ultimate tear and share', this cheese centrepiece features a wheel of brie encased in all-butter puff pastry for dipping.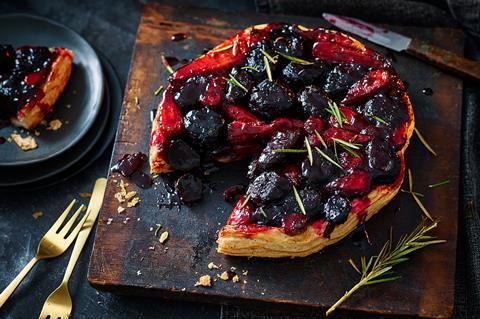 Vegan Root Vegetable Tarte Tatin
Rsp: £10
Tarte tatin isn't just for apples. M&S has made that clear with its veg-packed vegan main, which comprises a puff pastry base topped with baby beetroot, chantenay carrots and caramelised onion in red wine.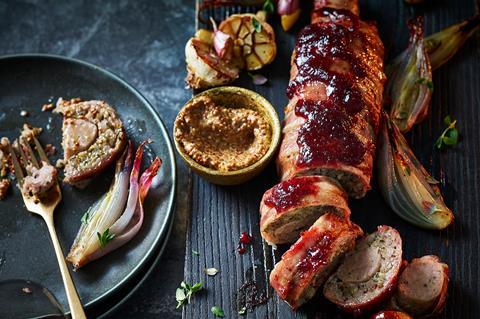 Christmas all Wrapped Up
Rsp: £5
As the name suggests, this meaty centrepiece is packed with festive flavour. At the centre is outdoor-bred pork sausage, encased in a pork, cranberry & sprout stuffing, wrapped in smoked streaky bacon and served with a mulled flavoured cranberry glaze.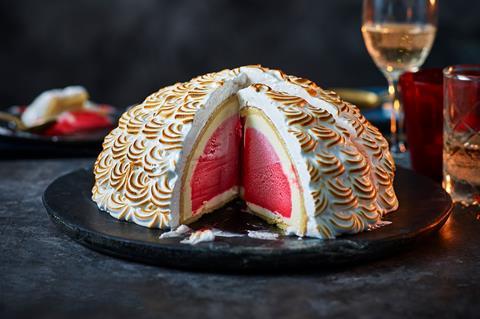 Baked Alaska
Rsp: £15
The retro dessert has been given a Marks & Sparks makeover for Christmas 2019. An eye-catchingly decorative soft meringue shell encases layers of sponge and vanilla parfait and a centre of raspberry sorbet.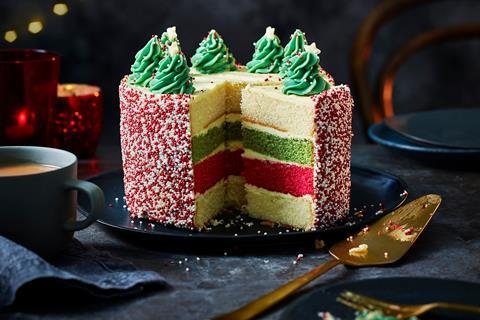 Christmas Rainbow Cake
Rsp: £15
Forget the traditional festive fruit cake. Those who want something a little more quirky and colourful should look no further than this rainbow cake. Featuring four layers of red, green and plain sponge sandwiched with buttercream, the cake is topped with piped buttercream trees and edged with sugar sprinkles.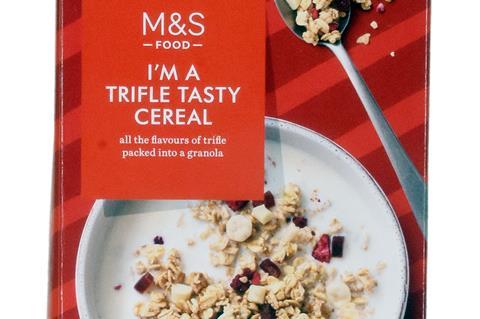 I'm a Trifle Tasty Cereal
Rsp: £2
It's a firm festive favourite on the dessert table. Now consumers can enjoy the flavours of trifle for breakfast with this indulgent cereal. The granola contains all the elements of the classic pud, including vanilla custard flavoured baked oats, white chocolate chunks, strawberry jelly pieces, yoghurt-coated cornflakes, freeze-dried raspberries, and mini sponge cake pieces.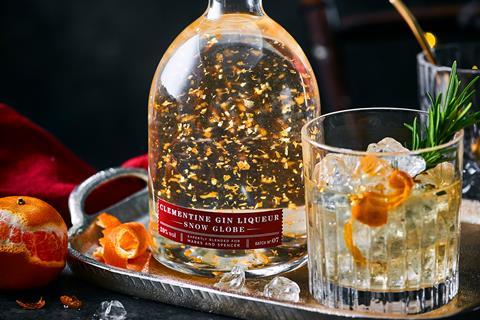 Clementine Gin Liqueur Snow Globe
Rsp: £15
M&S has taken gin liqueur to a shimmering new level with the addition of 23 carat gold leaf, which swirls in a snow globe effect when the bottle is tilted. The clementine flavoured tipple is sure to add 'magic and sparkle' to any Christmas cocktail.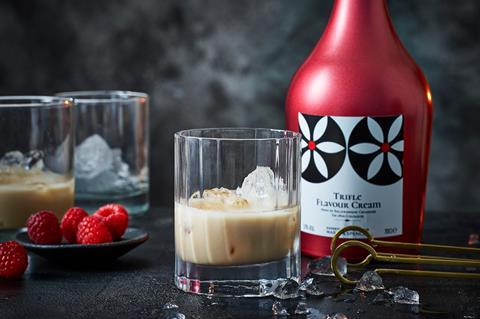 Trifle Flavour Cream
Rsp: £12
No Christmas would be complete without a glass of smooth Irish Cream after dinner. This year, M&S is making the drink even more indulgent by infusing fresh dairy cream from the Ballyrashane Creamery with the flavours of trifle. Dessert in a glass.
Work in the own-label industry?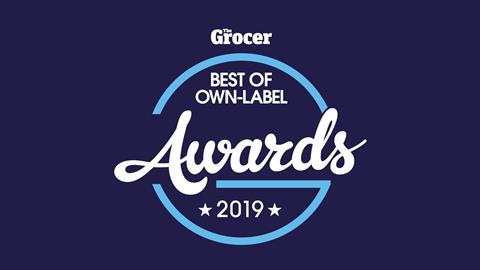 We want to celebrate the sheer brilliance of the UK own-label industry and the people who drive it. Entries are now open for The Grocer's Best of Own-Label Awards 2019 and titles including Best Own-Label Buyer, Best Own-Label Development Chef and Best Own-Label Range are up for grabs.