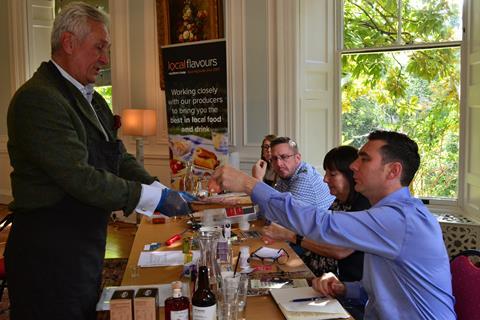 Southern Co-op is taking part in a Dragons' Den-style pitching event to give local food and drink producers a chance to list their products in stores.
Hampshire Fare, a not-for-profit organisation supporting local food, drink and craft businesses, held its first-ever "Pig Den" with the regional co-operative in 2019.
After the success of the event, a second "Pig Den" is set to be held on 7 July (2020), Hampshire Fare said. The not-for-profit is calling out to interested food and drink businesses to get in contact.
Pig Den is inspired by BBC's Dragons' Den and provides an opportunity for local businesses to pitch their products to the buying team for Southern Co-op's Local Flavours range.
At the first Pig Den – held last October – more than 20 food and drink producers pitched a wide range of products, from fishcakes and jams to chocolates and spirits, to four members from Southern Co-op's buying team.
"We were blown away by the quality of the products pitched to us last time," said Matt Elliott from Southern Co-op's Local Flavours team. "There was no one winner, as we came away with a number of producers we wanted to keep chatting to in order to stock their products in the future.
"With Southern Co-op having a commitment to sustainability and a strong ethos of ethical consumerism, we would be keen to hear from producers who echo these values."
Hampshire Fare commercial manager Tracy Nash added: "This event is a positive business agenda, supporting local businesses and providing great experience for producers to step up to pitch to a retailer with a significant presence across the region."
Southern Co-op was currently continuing discussions with Hampshire producers who pitched at the first Pig Den about potentially listings in the near future, Hampshire Fare said.
Pig Den is open to Hampshire Fare members across Hampshire and the Isle of Wight.