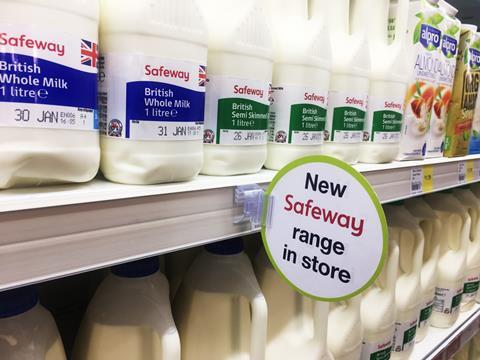 Unitas has struck a deal with Morrisons that will see the buying group source Safeway-branded products from the supermarket to plug gaps in its existing own-label offer.
In a letter from Unitas to its 166 wholesale members, seen by The Grocer, the buying group said it had concluded negotiations with Morrisons to source 36 Safeway lines. The letter said the products were in categories in which it had been unable to source products to fit its standard Lifestyle range or value proposition LSV, due to "hurdle rates or distribution difficulties".
The range includes jams and sweet spreads, flour, rice tea, coffee, sharing crisps and snacks, condiments, and pour-over sauces.
Members are required to order a minimum of 13 pallets.
"We are delighted that we have finished our negotiation with Morrisons (Wholesale) regarding the supply of 36 Safeway products into Unitas members," the letter adds. "This will enable Unitas members to 'Gap fill' the Lifestyle/ Value range with products all from one supplier, all in the same recognisable brand."
However it also goes on to warn wholesalers that "we have seen samples of the outer cases and while some are not perfect for cash and carry (designed for retail) they are adequate".
Unitas Wholesale trading director John Baines said: "We always want to make sure that we have a competitive own-branded offering for our members to provide a value proposition and having identified some gaps in our range we are delighted to be able to offer these products through our relationship with Morrisons."
The move could mark a significant expansion for the Safeway brand, which could now be available across Unitas' Lifestyle and Today's symbol groups as well as Parfetts' Go Local stores and JW Filshill's KeyStore estate.
Morrisons launched the brand in January 2018, with convenience chain McColl's granted exclusive access for 12 months, as part of its wider supply agreement.
Since then it has also been sold in Morrisons Daily stores operated by forecourt specialist Rontec and Channel Islands retailer Sandpiper CI.