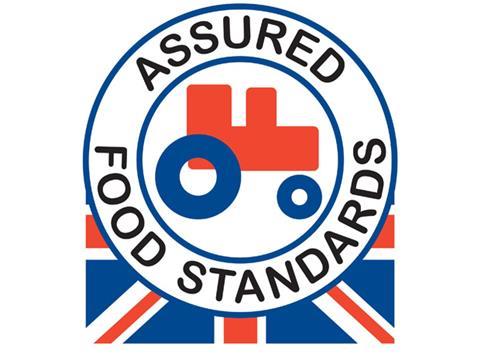 Assured Food Standards (AFS) is seeking a new chairman to take the helm of its Red Tractor scheme when David Gregory steps down later this year.
Gregory has completed the maximum six years' service allowed as AFS chairman, leaving this key industry role up for grabs.
AFS said it was seeking a candidate with experience of accountability at board and chair level and a good knowledge of the food supply chain, who is also independent of major AFS stakeholders.
Red Tractor has gone from strength-to-strength under Gregory's leadership, with coverage up by 40% over the past six years. The scheme has also made good strides in improving the consistency and robustness of its inspections, and on traceability.
Andrew Opie, policy director of the British Retail Consortium (BRC), said: "Under David Gregory's inspirational leadership Red Tractor has firmly consolidated its reputation as a trusted standard for quality, conscientiously produced food and drink amongst retailers and consumers alike. Its continued growth in the last few years has been impressive."
Meurig Raymond, president of the National Farmers' Union (NFU), said the industry needed someone of "equal calibre" to Gregory, who will steer the Red Tractor brand to further growth.
The new chairman will be required from the end of September 2015 for 50 days a year.