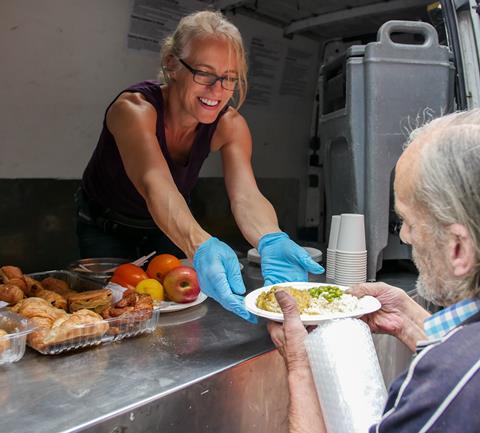 Aldi is looking to ramp up its donations of meals to charities by 50% by giving food direct from stores to local good causes.
The discounter already donates food in partnership with charities including FareShare, but the latest initiative will bypass the need for it to return to an Aldi regional distribution centre first.
The initiative is in partnership with the Neighbourly food surplus scheme, which connects businesses with local charities. It's been launched as a trial in 24 stores until spring, with the aim of then rolling it out to all 827 UK Aldi branches.
Read more: Supermarkets urged to flag priority items for food banks
The rollout will see three million meals donated a year, up from two million last year, according to an Aldi spokeswoman.
The trial is underway in London and a number of stores across the north east and south east of England.
"This partnership is enabling us to be even more efficient in how we distribute surplus stock, while supporting a vast range of causes, from local schools to community centres and local food banks," said Fritz Walleczek, Aldi UK & Ireland MD of corporate responsibility.
Neighbourly CEO Steve Butterworth said: "We are delighted to be partnering with Aldi on this programme and to help them realise their ambition to benefit those communities local to each and every one of their stores across the UK."