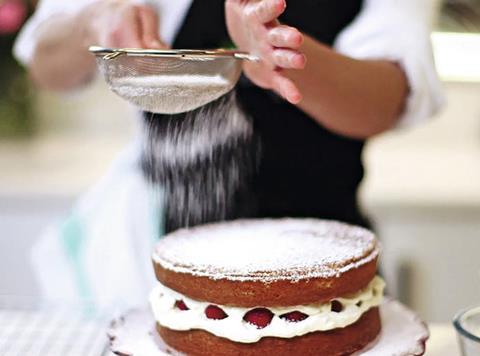 A rescue deal at Waitrose and Budgens cake supplier More Food has saved 150 jobs after rising commodity prices following the Brexit vote and substantial costs related to a move to new facilities squeezed the business.
More Food traces its roots back 25 years when founder Caron Howe started a coffee shop business in Chichester, serving homemade cakes, scones and sandwiches.
The business expanded to supply local wholesalers with baked products as it became more popular in the area.
As demand grew, Howe sold the shop to concentrate on the wholesale supply of cakes and other confectionery products, incorporating More Food and taking on a leasehold factory premises in 2003.
Revenues continued to grow to surpass £8m by the year ended 31 August 2016 as More Foods began supplying a range of handmade cakes and tray bakes to local bakeries, major retailers, such as Budgens and Waitrose, and international sandwich shop chains.
The directors decided to move to a new, purpose-built 8,000 sq ft factory to keep up with demand, but the significant costs related to the move and the fit out, combined with the recent increases in the price of raw materials, placed a "substantial strain" on the business, administrators said in a statement.
Andrew Duncan and Alex Cadwallader of recovery firm Leonard Curtis Business Solutions Group were appointed as joint administrators of More Food Ltd on 1 September 2017 after efforts by the directors to find new investment proofed fruitless.
Immediately following the administration, the business and assets of the company were sold as a going concern to Sussex Bakes, a third party business incorporated on 31 August 2017.
"The sale of the business via a pre-pack ensures the continued employment of all 150 members of staff and means that work at the bakery can continue as it did before under the new ownership of Sussex Bakes."