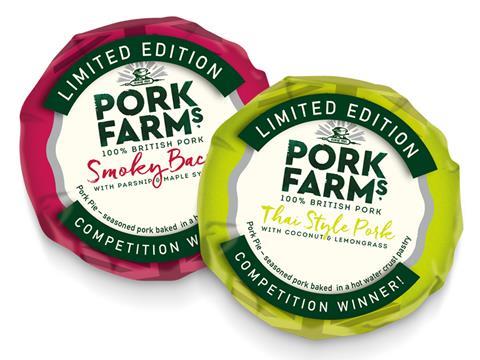 Addo Food Group has entered consultations regarding the proposed closure of its Spalding bakery site to ensure the business' profitability.
The Pork Farms pies and Wall's pastries maker plans to close the factory in Lincolnshire during 2020 and transfer production to its Poole and Palethorpes bakeries.
The proposed closure puts 405 jobs on the line but was "required" to ensure the company was profitable in an "increasingly competitive marketplace".
"In order to maintain our market leading position and meet customer expectations as efficiently as possible, we need to optimise our manufacturing sites to enable a continued investment in quality, service and product and packaging innovation. This proposal will allow us to achieve this," said CEO Deborah Bolton.
Bolton added she "fully understood" the employees' disappointment but said the business would do "everything possible" to support them.
Addo is liaising with each of its customers to discuss the changes, which will not affect supply.
The chilled pastry manufacturer currently operates from six locations across the UK, employing more than 2,500 people.
Addo plunged deep into the red, sinking to a £8.5m pre-tax loss in the year ended March 31, from a £1.5m profit in 2017.
Annual sales, however, jumped 9.7% to £297.1m.