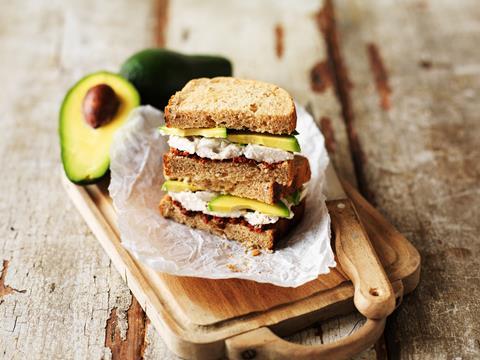 Competition concerns scuppered a rescue deal for the UK's third-largest sandwich maker Adelie Foods resulting in its collapse and the loss of almost 2,200 jobs.
The Grocer understands that listed food-to-go giant Greencore had provisionally agreed a deal to take on Adelie as a going concern before it was placed into administration last week.
However, it is believed that initial conversations with UK takeovers body the Competition & Markets Authority led to a belief that receiving competition clearance would be problematic and resulted in Greencore stepping away from the deal.
Administrator Deloitte had been seeking a rapid sale of Adelie in the absence of funding to enable ongoing trade.
It said that an agreed going concern sale could not be implemented "due to a key regulatory approval not being forthcoming".
A CMA spokesman said an investigation had not been opened into Adelie and that the body did not "pre-authorise" deals.
Nevertheless, a number of sources with knowledge of the process confirmed to The Grocer that the CMA had effectively blocked a rescue deal by indicating it would not waive competition concerns to avoid Adelie's subsequent collapse.
Deloitte confirmed on Monday that Adelie Foods has permanently ceased trading after a swift rescue package was unable to be reached, resulting in the loss of 2,169 jobs.
"Covid-19 has presented huge challenges to this business given the lockdown measures and associated impact on the 'food to go' sector," said Rob Harding, joint administrator at Deloitte. "It is very unfortunate that we couldn't enact the previously agreed sale and it is with sadness that we now have to announce such a significant number of redundancies."

At the time of the appointment of administrators, Adelie operated from three manufacturing sites and five DCs across the UK.

Deloitte has now begun a process to sell off these assets to maximise creditor returns.

City sources suggested existing players in the sandwich market, such as Greencore itself and Samworth Brothers, may be more open to buying its factory assets as demand for food to go returns through the year.
The CMA had previously found that Adelie was the third largest sandwich player in the UK, controlling between 10%-20% of the market.
One former Adelie retail customer told The Grocer this week that the collapse of the supplier had caused some short-term stock shortages last week, before it moved swiftly to agree a new contract with one of the market's established players.
Adelie's customer base was primarily outside the retail industry – including food to go cafés, coffee shops and caterers – meaning there are a number of clients needing to quickly switch their sandwich and fresh food-to-go supplier as they prepared to reopen to the public.