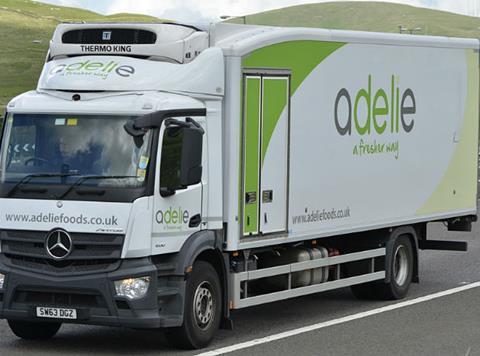 Top story
Competition concerns scuppered a rescue deal for the UK's third-largest sandwich maker Adelie Foods resulting in its collapse and the loss of almost 2,200 jobs.
The Grocer understands that listed food-to-go giant Greencore had provisionally agreed a deal to take on Adelie as a going concern before it was placed into administration last week.
However, it is believed that initial conversations with UK takeovers body the Competition & Markets Authority led to a belief that receiving competition clearance would be problematic and resulted in Greencore stepping away from the deal.
Administrator Deloitte had been seeking a rapid sale of Adelie in the absence of funding to enable ongoing trade.
It said that an agreed going concern sale could not be implemented "due to a key regulatory approval not being forthcoming".
A CMA source said an investigation had not been opened into Adelie and that the body did not "pre-authorise" deals.
Nevertheless, a number of people with knowledge of the process confirmed to The Grocer that the CMA had effectively blocked a rescue deal by indicating it would not waive competition concerns to avoid Adelie's subsequent collapse.
Deloitte confirmed on Monday that Adelie Foods has permanently ceased trading after a swift rescue package was unable to be reached, resulting in the loss of 2,169 jobs.
Read the full story at thegrocer.co.uk/finance later this morning
Morning update
Consumer confidence has taken a further hit despite the gradual reopening of the UK economy, according to a new flash report from GfK.
Data gathered between 20 and 26 May shows GfK's Consumer Confidence Index has decreased by two points over the past two weeks.
Confidence dropped to -36, just three points shy of the historic low of -39 in the depths of the financial crash in July 2008.
Four measures decreased and one measure increased.
Joe Staton, GfK's Client Strategy Director, commented: "Against a backdrop of falling house prices, soaring jobless claims, and with no sign of a rapid V-shaped bounce-back on the cards, consumers remain pessimistic about the state of their finances and the wider economic picture for the year to come.
"The only bright spark in the numbers is for the Major Purchase Index with a six-point fillip, pointing to latent demand among shoppers across the UK despite most outlets remaining shuttered. As the lockdown eases, it will be interesting to see just how the consumer appetite for spending returns in a world of socially-distanced shopping and the seismic shift to online retailing – alongside worries of a fresh spike in COVID-19 cases as relaxations increase."
In this week's edition of The Grocer, read about heavy losses leading to concerns for the future of tea brand stalwart Typhoo, how the continued boom for avocados has driven higher sales and profits at Greencell and more.
Check out thegrocer.co.uk/finance later this morning for full details.
On the markets this morning, the FTSE 100 has opened up 1.1% to 6,414.3pts to move to new post-lockdown high.
Food to go and travel retail specialists have been boosted this morning, including WH Smith, up 6.2% to 1,246p, SSP Group, up 5% to 325p, Bakkavor, up 4.2% to 82.4p, Applegreen, up 4.1% to 354p, Marks & Spencer, up 3.8% to 110p and Greencore, up 3.2% to 146.7p.
Fallers include Science in Sport, down 2.9% to 33p, Reckitt Benckiser, down 1.3% to 6,950p and Hotel Chocolat, down 1.3% to 316p.
Yesterday in the City
The FTSE 100 fell back 0.6% yesterday to 6,341.4p to check the strong market rises from earlier in the week.
FeverTree fell back 5.1% to 1,975p yesterday after posting a trading update in which it said it had seen "encouraging" off trade sales, to mitigate the loss of much of its on trade business.
Other fallers yesterday included Science in Sport , down 8.1% to 34p, Greggs, down 3.3% to 1,827p, McBride, down 3% to 65p and Domino's Pizza Group, down 2.7% to 357p.
Yesterday's risers included Premier Foods, which bounced back 7.8% to 46.9p and is now trading at its highest level since 2016.
Other risers included McColl's, up 1.8% to 46.5p, Bakkavor, up 1.7% to 79p and Applegreen, up 1.5% to 340p.