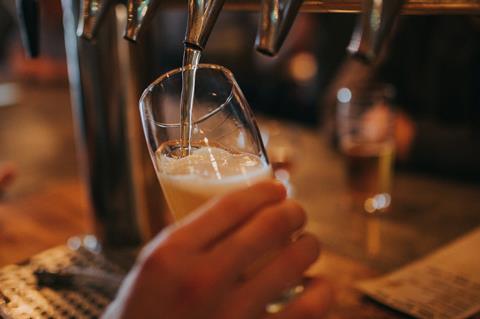 Heineken is set to close the historic Caledonian Brewery in Edinburgh.
The brewing giant has called time on the facility and kicked off a consultation with the 30 staff.
Caledonian's range of brands, which includes Deuchars and Edinburgh Castle, will continue to be sold, but the beers will be brewed under licence by Greene King once the consultation period is over, at Greene King's Belhaven Brewery in Dunbar. Caledonian Brewery will continue to operate until then.
Heineken said production at the brewery had "steadily declined over the last 10 years" as the brewer evolved its portfolio.
The business had "not taken this decision lightly" and was "acutely aware of what the brewery represents in Edinburgh, and its role in the history and heritage of brewing in Scotland – this is something we're incredibly proud of", said Heineken UK supply chain director Matt Callan.
Heineken's "primary focus" would be on the 30 staff members, he added.
Caledonian Brewery was founded in Edinburgh in 1869. It was snapped up by Heineken in 2008 when Heineken and Carlsberg acquired and split the Scottish & Newcastle business.
"The sad fact is, its Victorian infrastructure means significant inefficiencies and costs, particularly as it is operating below capacity," said Callan. "To modernise the brewery, and to meet our own sustainability commitments, would require considerable ongoing investment, which would make operating the brewery economically unviable."
The news makes Caledonian the latest in a series of brewers to face closure since the pandemic amid surging inflation.
Recent casualties have included London Fields, whose owner Carlsberg has closed its doors and put it up for sale, as well as a clutch of smaller independents such as Fallen, Beatnikz Republic and Kelham Island.
Australian brewing giant Lion, meanhwhile, is selling its Fourpure and Magic Rock brands and leaving the UK market to focus on America.