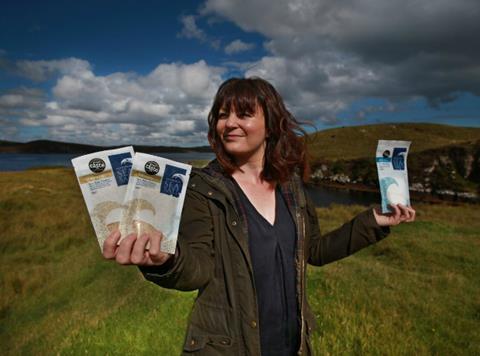 Hebridean Sea Salt is set to be liquidated after being embroiled in a scandal over the authenticity of its product.
It emerged in February that the business was the subject of a probe by Western Isles Council and Food Standards Scotland, with the health authorities publishing a statement in May accusing the brand of using 80% imported table salt instead of Hebridean salt in its product.
Insolvency specialist Wilson Field was yesterday (12 July 2017) appointed as interim liquidator of the troubled Scottish salt producer, with practitioners Fiona Grant and Lisa Hogg leading the process.
Hebridean Sea Salt ran into financial difficulty after losing contracts when the story of misleading labelling at the brand attracted the attention of national and regional media, the liquidators said in a statement.
The business ceased trading earlier this year.
Hebridean Sea Salt owner and founder Natalie Crayton strongly disputed that her actions were deceptive and accused the FFS of "bully-boy tactics" after it seized all her products and told her to recall the brand from supermarkets.
Crayton claimed the problem had simply been about labelling and that she had made changes to packaging to placate FSS concerns. However, the FSS hit back and said it was not a case of mis-labelling. "It is FSS's view that, while this is not a food safety issue, deception of consumers on this scale is not acceptable and could damage Scotland's well-deserved reputation for high quality, authentic food and drink products," the watchdog said in May.
Hebridean Sea Salt was formed six years ago and supplied a number of retailers including Sainsbury's, Waitrose and the Co-op in the UK and also exported its product to the US and Canada through the TK Maxx Group.
The brand's sea salt was delisted from Sainsbury's in January, according to Brand View, and was withdrawn from sale in Waitrose once the retailer was made aware of the statement by the FSS in May.
Under Scottish insolvency law, liquidators are tasked with realising the company assets and distributing the proceeds among creditors. Calum Jones of Kepstorn Solicitors is acting as legal adviser to Wilson Field. Ian Maycock of specialist chartered surveyor Charterfields is handling asset disposals.