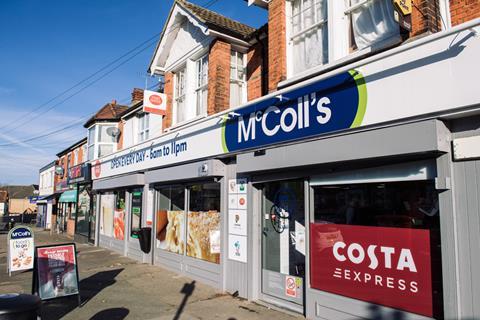 Convenience chain McColl's has fallen into administration after failing to agree a financing package to ensure its survival. McColl's employs about 16,000 people and 6,000 on a full-time equivalent basis.
At 1pm the company announced its board had "regrettably" appointed PricewaterhouseCoopers as administrators, having been left with "no other choice".
Administrators are expected to implement a sale of the business to a third-party purchaser as soon as possible.
It is reported EG Group, owned by the Issa Brothers and TDR Capital who also own Morrisons' rival Asda, is lined up to buy the business.
McColl's said that "constructive discussions" with its key wholesale supplier Morrisons to find a solution to its funding issues "had made significant progress", but that its lenders "made clear they were not satisfied that such discussions would reach an outcome acceptable to them".
Therefore the company's senior lenders this morning declined to further extend the waiver of the company's banking covenants, which has now expired.
McColl's has asked that Mark Banfield, Robert Lewis and Rachael Wilkinson of PwC be appointed as administrators of the company and of the named subsidiaries.
That application is expected to be approved by the court over the course of the day.
The group has also requested that the listing of its ordinary shares be suspended with immediate effect.
Morrisons confirmed that it had put forward a rescue proposal ahead of the administration and expressed disappointment that it was rejected.
A Morrisons spokesperson said: "We put forward a proposal that would have avoided today's announcement that McColl's is being put into administration, kept the vast majority of jobs and stores safe, as well as fully protecting pensioners and lenders. For thousands of hardworking people and pensioners, this is a very disappointing, damaging and unnecessary outcome."