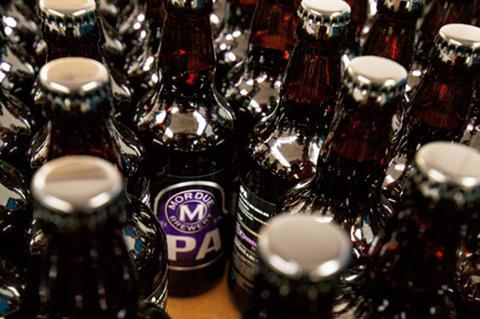 North East-based craft brewer Mordue Brewery has collapsed into administration after failing to secure a buyer for the 24-year-old business.
The North Shields-based company, whose beers have won over 60 awards, appointed at XL Business Solutions to handle its administration earlier this month, with the process described by co-founder and managing director Garry Fawson as "the only course of action left".
"The market is over saturated with breweries, the rise in craft beers is a death knell for long established breweries, our craft products won many awards, but the customers looked at us as old school and only brand new will do these days," Fawson added.
"We tried looking for investors and we tried to sell the brewery, but no one was willing to take a risk in the current economic climate which came a shock after all the major awards we have won."
Trading as The North East Brewing Company, Mordue had three of its beers listed in Morrisons, though the products were delisted at the supermarket in October 2018.
The brewery's collapse affected only three jobs as members of staff leaving the company have not been replaced over the past year amid the intention to sell the business.
Administrators at XL Business Solutions stepped in on 7 June and are understood to be considering a number of options for the business, including selling the recipe behind the company's brands including Workie Ticket and Radgie Gadgie.
However, Garry and co-owner Matt Fawson said they were now "resigned that the brewery has closed" and were not optimistic of securing a future for the beer or brewery due to the current pressures in the sector.
The brothers launched an attempt to sell the business in April after a beginning a new venture as pub owners.
The two opened pub and restaurant Beeronomy in Newcastle at the beginning of 2019 and decided to sell the brewery to focus on their new project and avoid 'neglecting' the business.
"[Back then] we had an enormous amount of interest in the sale of the brewery, everyone would like a brewery, let alone an award-winning brewery, but the reality is that in the current economic climate no one was willing to put their hands in their pockets, even the big breweries which was very disappointing for us," Garry Fawson added.
Christie & Co had been charged with handling the previous sales process.