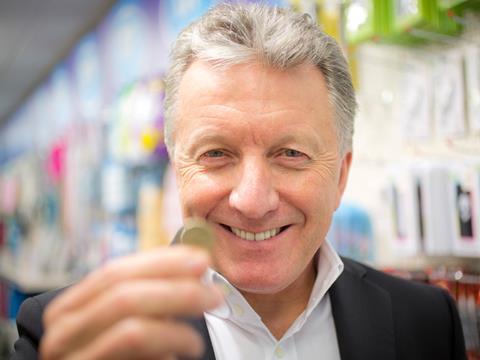 Poundworld staff are waiting for a decision which could come later today on whether founder Chris Edwards has been able to save 186 stores.

A decision is due to be announced by administrators Deloitte on whether a buyer has been secured or all 335 stores face closure, according to a source.

"It will either be that there is a buyer for part of the business or there is no buyer, in which case there will be a wind-up of the business," the source said.

"That wind-up wouldn't happen this week. It would be a gradual process but staff would be informed of the decision."
The source confirmed a report by The Times on Saturday that Edwards, who founded Poundworld in 1974 and sold it to current owners TPG in 2015, was trying to buy 186 stores, saving 3,000 jobs.

"He is looking to get backing to buy that number of stores," the source said.

Ninety eight of 270 head office staff were made redundant on Monday last week.

On Wednesday closing down sales were launched in stores while staff were sent a memo saying: 'For clarity, this does not mean that stores will definitely close.

'The administrators' strategy remains the same; to continue to trade the business in order to realise the stock whilst seeking to secure a sale of the business, either in whole or part.'

The chain fell into administration two weeks ago after talks collapsed with prospective buyers of the business as a whole, including RCapital and Alteri Investors. That followed a restructuring plan under which 117 branches of the store estate were already set to close.