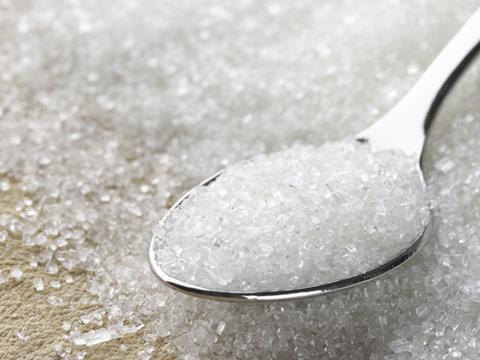 Associated British Foods expects to see improved full-year profits despite "substantially lower" revenues and earnings from its sugar business.
ABF, updating the market this morning on its full-year trading ahead of its annual results on 4 November, said the strong performance of its clothing chain Primark and its grocery business would offset the weak trading in sugar.
However, ABF shares dropped almost 5% in morning trading as the strong growth in Primark sales was overshadowed by the continued difficulties for AB Sugar.
The company said sugar revenue and adjusted operating profit would be substantially lower than last year due to declining European sugar prices, lower volumes in north China and a £20m impact from currency movement.
It stated: "The world sugar price continues to be unsustainably low at an average of 17 cents per pound which is well below the global average cost of production."
In Europe, ABF said that prices were driven down by competition among producers positioning for growth in new markets ahead of the removal of quotas in 2017, and a higher than normal level of quota stock across the EU owing to measures taken by the European Commission.
More optimistically, it said the current sugar crop for the 2014/15 campaign has made "very good progress" with early estimates suggesting it could be well ahead of the current year's crop.
Meanwhile, operating profit in its Grocery division would show "good" growth, the company said. Revenues are expected to be broadly level on a constant currency basis, but down in reported terms because of the strength of Sterling.
The company said Twinings Ovaltine delivered double-digit revenue growth in tea both in the UK, where green tea and infusions were the main drivers, and in the US. Allied Bakeries also saw increased revenues and profit, but Silver Spoon's revenue and profit will be well below last year "reflecting an especially competitive year for the UK packed sugar market".
Revenue and profit at Jordans and Ryvita will be ahead of last year, while AB World Foods achieved revenue growth in the UK for both Patak's and Blue Dragon.
However, the group's stand-out performer was Primark – which is expected to see a 17% boost in sales, with 4.5% growth in full-year like-for-like sales.
Overall, ABF expects to take a £50m hit due to currency fluctuations and the ongoing strength of Sterling.