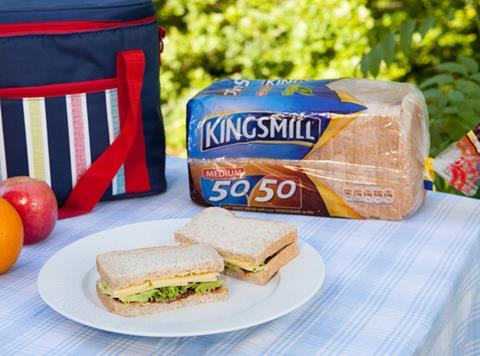 Primark dominates investor thinking over Associated British Foods to such an extent that it's not an easy task to gauge market sentiment on its grocery business.
ABF shares have rocketed in value by 50% year-on-year to currently trade at a price-to-earnings ratio of 28 times based on full-year 2014 forecasts. It's clearly not the performance of Kingsmill or Twinings that are driving these numbers.
ABF's shares fell by almost 5% after releasing its pre-close trading update this morning as the group warned of "substantially lower" revenues and earnings from its sugar business. But even on that grim news, the share price drop looks more related to market disappointment about the rate of Primark's growth rather than the weakness evident in other areas of its business.
Beneath these Primark headlines there does look to be evidence emerging that ABF's grocery business hasn't found conditions as toxic as the chaotic food retail environment might suggest.
The trading update was light on numbers (which will come on 4 November) but its guidance for the year ended 13 September indicates most of its grocery business, which accounts for 28% of sales and 22% of earnings, held its own in 2014.
The company said its overall grocery division, which includes Allied Bakeries and Silver Spoon, would show "good" growth. Revenues are expected to be broadly level on a constant currency basis and profitability is expected to have improved during the year.
The division saw a 4% sales fall in the first half, which escalated to a 5% drop in constant currency grocery sales in the third quarter. In this context, flat annual constant currency sales suggest a robust fourth-quarter performance.
Additionally, much of the division's sales decline is related to the loss of contracts at Silver Spoon in the UK (including Asda scaling back its range), meaning much of its grocery portfolio is overcoming tough market conditions to post revenue and earnings growth.
The company said Twinings Ovaltine delivered double-digit revenue growth in tea both in the UK, and in the US. Allied Bakeries also saw increased revenues and profit (as its major investment in its Stevenage and Glasgow sites nears completion), Jordans and Ryvita will post revenue and profit ahead of last year, and AB World Foods achieved revenue growth in the UK.
The chief trading problem for ABF's branded grocery business seems to be the strength of Sterling. ABF will take a £50m revenue hit this year from currency movement – a disproportionate amount of which will come from its grocery businesses in Australia, US and Thailand. ABF is one of a host of UK-domiciled multinationals to be battered by currency movements this year – so while the forthcoming sales decline can't be dismissed, the underlying performance trends look more positive.
Bernstein analysts noted of the division: "Following on from healthy margin growth in H1 (+190bps), management indicated FY margins will show good growth, so our FY expectation (+130bps) might now prove too light."
Sugar not so sweet
If there were signs of progress in the performance of ABF's grocery business, there was less encouragement for its sugar beet processing business.
The company said sugar revenue and adjusted operating profit would be substantially lower than last year due to declining European sugar prices, lower volumes in north China and a £20m impact from currency movement.
It stated: "The world sugar price continues to be unsustainably low at an average of 17 cents per pound which is well below the global average cost of production."
Shore Capital analysts concluded today: "There is no doubt that ABF is a high-quality business, and that Primark is currently one of the world's most potent apparel retailers, steadily building market-leading positions across many of its European operations and with excitement of the US to come in FY2016. However, despite the expectation of tweaks to forecasts we cannot ignore the fact that sugar woes continue to hold back progress at the group level…. We struggle to see upside on a six months' view, and potentially longer."
As ever, the investment case for ABF is dominated by Primark. But ABF also provides more evidence that the underlying environment for branded grocery isn't quite as hostile as current media headlines might suggest.