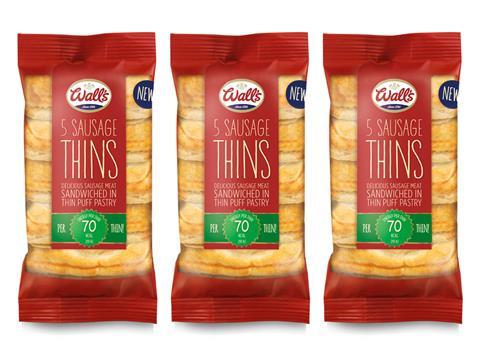 The maker of Pork Farm pies and Wall's pastries, Addo Food, plunged deep into the red in the year after its PE buyout.

The supplier sank to a £8.5m pre-tax loss for the year ended 31 March 2018 from a £1.5m pre-tax profit in 2017, amid significant investment.

Addo's decline in profitability took place following a secondary buyout backed by PE house LDC in April 2017.

Vision Capital exited the meat pie specialist in the transaction, which was understood to value Addo at upwards of £100m.

Addo Food Group saw losses dive after depreciation and infrastructure investment cut into earnings, the company said.

Annual sales, however, jumped 9.7% to 297.1m, despite "competitive pressure", it added.

Addo Food Group was created in August 2015 after the acquisition of Kerry Foods' chilled savoury pastry business, to reflect the company's wider product range.
It employs more than 2,500 staff at sites in Market Drayton, Nottingham, Spalding, Poole and Shaftesbury, and produces more than 250 million packs of chilled savoury pastry products ever year.

Addo Food Group's Pork Farms arm drove sales growth at the supplier, as sales jumped 12.3% to £187.4m for the year to 31 March, up from £166.9m in 2017.

"Addo has had a strong year in terms of sales with annual turnover up 9.7% to £297.1m," commented a spokeswoman. "Investment in our sites and infrastructure, along with depreciation charges, has reduced our EBIT versus last year.

"This investment was a planned essential outlay to ensure we fulfil our strategic vision for the group and meet customer plans."

In April 2018, Addo confirmed a deal with Adelie Foods to roll out a direct-to-store delivery service for c-stores, for the distribution of pastry products.