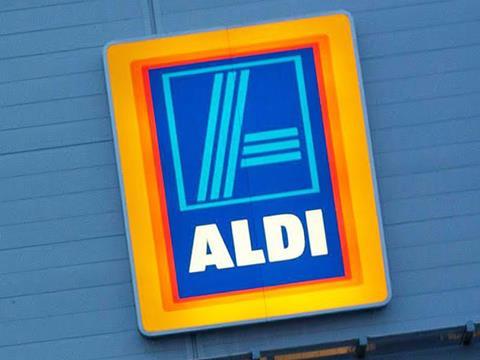 Profits at Aldi have fallen as the discounter invested heavily in price and stores to stay ahead of its bigger rivals and grow sales to £6.89bn.
The news comes as the retailer revealed it was dipping a toe in the e-commerce market next year, with plans to sell wine by the case from early 2016 followed by non-food 'special buys' later in the year.
Aldi will offer customers home delivery and collection from third-party locations and said the move formed part of its long-term growth and investment strategy in the UK.
Over the past three years the group has invested £878m in its UK expansion, with £438m of capital expenditure in 2014 as it expanded the store portfolio by 54 to 598, opened more regional distribution centres and took on 7,000 extra staff. Aldi plans to open another 65 shops by the end of 2015 as it races toward its goal of a 1,000-strong portfolio by 2022.
It added that the strength of its balance sheet, with net assets of almost £2bn at the year end, would underpin its continued investment in the UK.
The investment in infrastructure, staff and price pushed up sales for the year by 31% from £5.27bn in 2013 to £6.89bn – the equivalent of £31m in extra sales revenue every week. However, it dented the business' profitability, with operating profits slipping by £11m (4%) to £260.3m.
"Today's disappointing results show that even Aldi can't escape the clutches of the ongoing supermarket price war," said Julie Palmer, partner at Begbies Traynor. "As its bigger rivals have committed to investing billions of pounds worth of price cuts over the next few years, Aldi has been forced to react in kind, causing its operating profit to fall by 4% last year, compared to stellar profits growth of 65% during 2013 and 124% in 2012."
She added: "Still, the Big Four UK supermarkets could learn a lot from Aldi's business model, which saw the group boost sales by 30% last year, as it continues to appeal to higher value middle-class shoppers."
Aldi, which opened its first UK store in 1990, has more than doubled its sales in the past three years, becoming the UK's sixth biggest grocer by market share.
Matthew Barnes, CEO of Aldi UK & Ireland, said: "We refuse to be beaten on price by anyone. We're maintaining a significant price gap of at least 15% on an average basket of goods – people are seeing that value at the checkout, tasting the quality at home and coming back to do a full weekly shop, time and time again.
"As the grocery market continues to evolve, our unique model, operational efficiency, private ownership and financial strength mean we're able to keep investing in our business – from people and presence to products and prices."
He added that there were still 47% of households in the country which didn't shop with Aldi, presenting "enormous scope" for more growth.
The business, which is the official supermarket partner of Team GB for the 2016 Olympic Games, confirmed it now sources 69% of its products from British suppliers, including all of its milk and range of fresh meat and fresh bakery goods.
Earlier this year, Aldi became the first supermarket to sign up to the National Farmers' Union's Fruit and Veg Pledge.
"As well as driving down prices for shoppers, our growth and investment is having a lasting and positive effect on the UK economy, with more local jobs and more British-made products across our stores," Barnes added. "We're also determined to ensure our success is shared along the supply chain, with fair terms and predictable pricing to create better conditions for growers and producers."