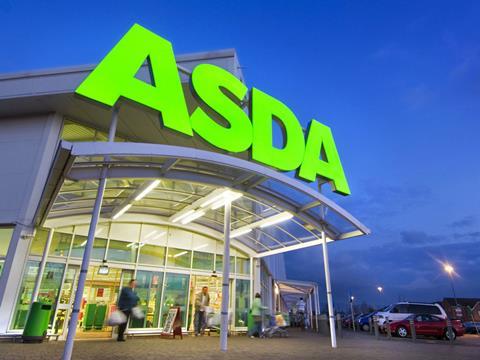 After battling three years of alarming decline, Asda has finally moved back into like-for-like growth. The 1.8% uptick in its last quarter - in marked contrast to last year's 7.5% like-for-like collapse - has been hailed as the most compelling evidence yet of the turnaround quietly being made under Sean Clarke, now more than a year into the role.
So just how much progress does Asda's sales growth actually represent?
The 1.8% like-for-like growth in the three months to 30 June does come with some caveats.
First, the comparatively late timing of Easter this year was responsible for the lion's share - accounting for 1.1%, leaving underlying growth at a more modest 0.7%.
This was also achieved against its historically disastrous 7.5% second quarter sales plunge in 2016, meaning revenues remain heavily down on a two and three-year basis.
At the same time, mounting inflation boosted Asda's performance, as it has the whole sector. This week's Kantar Worldpanel market share figures show overall market growth in the 12 weeks to 13 August of 4%, and Asda was the worst performing of the mults with growth at 1.4% compared with 2% at Sainsbury's, 2.6% at Morrisons and 3% at Tesco.
The gap has narrowed between Asda and total industry growth (the 2.6 percentage points differential is down from six in November 2016) but it has stubbornly remained the poorest performer of the mults in every period back to 2014.
"There is still no sign of any meaningful recovery in comp sales and it continues to lose ground to market leader Tesco," says HSBC analyst Dave McCarthy. "It continues to be a market share donor."
The extent to which higher prices have ridden to Asda's rescue is difficult to quantify. Asda did not split out the impact of price inflation, but did say that even taking inflation into account the quarter still represented comparable growth.
However, the consumer price index is currently running at 2.6% and the Grocer Price Index's measure of annual grocery price inflation hit a four-year high of 2.4% last month. Asda itself last month recorded overall price inflation of 2.4% across the 14 food, drink and consumer goods categories tracked by The Grocer Price Index (GPI) - suggesting it is raising prices in line with the rest of the market. The GPI also shows Asda has raised its overall prices by 2.9% so far in 2017, above the big four average of 2.2% since 1 January.
Erosion of price advantage
These in-line price rises are indicative of Clarke's refusal to sacrifice further profits in his turnaround. So, while the most recent full-year accounts showed a 16% decline in underlying profits (from £1.2bn to £1.01bn), the 'Defcon 1' nuclear price war McCarthy had predicted last summer has not materialised, as Clarke is determined to prevent profits falling below the billion mark.
Instead Asda is investing in more selectively targeted cuts on "price-sensitive products". "The days when we used to declare we are going to invest £300m in price are over," said the source.
You can see that in The Grocer 33. Not only has it made little impact on the price gap with Aldi, as some had expected, Asda has only picked up three wins this year, the same as Tesco, while Morrisons has won twice. That's a measure of the competitiveness of the market, but also of Asda's refusal to cut prices at all costs.
Price is not the only area of focus either, with close attention being paid to retail basics such as in-store standards - supported by the return of previously axed mystery shoppers, in a move reminiscent of Tesco CEO Dave Lewis's focus on service and availability when he first arrived at Tesco.
Again, The Grocer 33 provides a useful benchmark. For the past two years, Asda has won store of the week only once, as it languished at the bottom of the five major supermarket chains on service and availability. But it has won the Grocer 33 twice in the past month, including this week, another encouraging indicator of progress.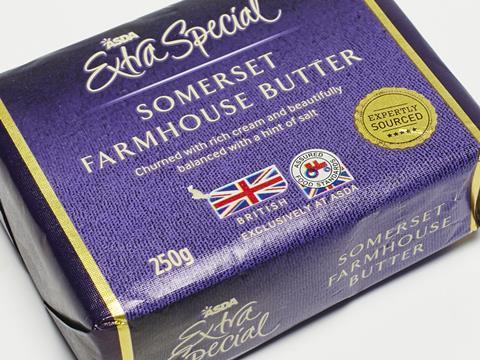 Own-label sales have been another target area. Kantar Worldpanel this week reported that Asda's value Farm Stores and premium Extra Special lines both saw double-digit growth in the past 12 weeks. Bryan Roberts, global insights director at TCC Global, is cautiously optimistic. "At some point it was inevitable there would be some sort of dead cat bounce where things cannot get any worse - but there are signs things are getting where they need to be in terms of private label innovation, promotions and service levels."
Asda also continues to make efforts to shore up the bottom line through operational efficiencies. It is in talks with over 3,000 employees in 18 underperforming stores over possible redundancies and cutting working hours - though it insists the restructure is about resource management, not cost-cutting.
Code of practice breaches
Asda is driving a hard bargain with suppliers, too, and will have to be careful not to damage its relationship given the fragile nature of its recovery.

This week it emerged Asda has seen a big increase in alleged breaches of the Groceries Supply Code of Practice, after it came second from bottom in a GCA survey in June, with 11% of suppliers saying it rarely complied.

Shore Capital analyst Clive Black believes Asda has been left trailing by Tesco's efforts to revamp supplier relationships.

"Asda has traditionally been a trading organisation and not one that invests a great deal in supplier partnerships," he says. "But those partnerships have become increasingly important and Asda is still stuck in the old-school way of doing business."

It's a criticism Asda has taken on the chin, vowing to "establish stronger standards" as part of its efforts to move on from the bottom-line first culture that pervaded at the grocer during its nadir.

And crucially, no-one - least of all Clarke - is under any illusion about the work still to be done. As the source says: "We are at the beginning of a long and gradual process. We are at the very beginning not the end."