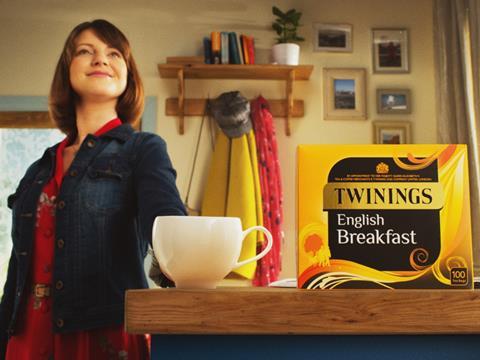 Associated British Foods (ABF) expects its performance for its current financial year to be marginally better than previously indicated given the recent weakening of the pound.
As the pound plunged further against the dollar this morning on renewed Brexit fears, ABF said today the fall in the pound's value has cut the impact of currencies on its results from £25m to £10m for its current full-year
"We now expect only a marginal decline in adjusted earnings per share for the group for the full year," ABF said updating the market today on its performance for the half year to 27 February .
ABF shares were up 1.4% by mid-afternoon to 3,300p – the highest level the shares have traded at so far in 2015.
ABF has been boosted by a recent improvement in trading at its clothing retail arm Primark, which has seen like-for-like sales improve in the New Year after falling off in the run-up to Christmas as a result of unseasonably warm weather.
In grocery, revenue and profit in the first half are expected to be close to last year at constant currency, though "slightly lower" at actual exchange rates.
ABF said Twinings Ovaltine achieved market share gains for tea in the UK, Italy, the US, and Australia.
The UK bakery market remains "intensely competitive", ABF said, with retailers choosing bread as a means of highlighting their value for money to shoppers. "Although average prices have been stable for the last six months, they remain at their lowest level for eight years," the company stated.
Kingsmill's market share grew, with a substantial increase in sales volumes, although bakery margins as a whole remain under pressure. New acquisition Dorset Cereals "performed very well" and has now been launched in Australia.
Its previously troubled sugar division, AB Sugar, has performed "steadily" in the first half.
"World prices remain low but a tightening of EU and Chinese stock levels has resulted in a strengthening of domestic prices in those markets", ABF said. "With most of British Sugar's contracts for the current year already agreed, there will be no material impact on its profit from the improvement in pricing until next year."
Agriculture revenue in the first half will be lower than last year, particularly in its UK feed business, AB Connect, while its ingredients division is expected to generate a rise in constant currency revenues but these will be slightly down at actual exchange rates.
Analysts at Liberum today retained their buy recommendation on the stock, writing: "ABF offers investors compelling exposure to secular growth trends in retail over the next 10 years… We think the shares can hold their rating as investors look through FX headwinds towards the long-term."