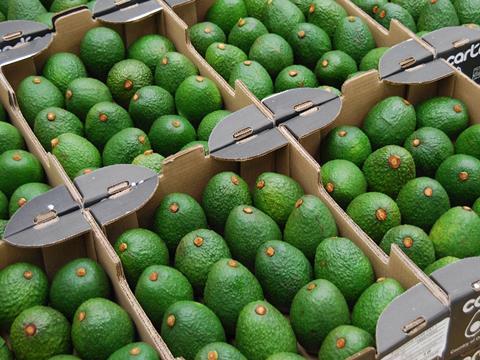 Greenyard Fresh UK has sunk to a significant loss off the back of a drop in sales caused by "difficulties" with avocados and stone fruit.
Turnover at the UK arm of the major European fruit & veg supplier fell 7% year on year to £154.3m in the year to 31 March 2019, according to its latest accounts. It also recorded a pre-tax loss of £3.9m, down from a profit of £700k in 2018.
The Lincolnshire-based business said the "quality and availability" of stone fruit, a deflationary market and availability issues with avocados in the second half of the financial year had "hampered the overall result".
The global avocado market experienced significant shortages during this period. US production was hit by a heatwave in California during the summer of 2018, which led to a 30% increase in Mexican exports to the US, according to Mintec. This disrupted global export supply chains.
Avocado supplies were further tightened following threats by Donald Trump to impose a 5% tariff on imports of the fruit, leading to a rush in purchases from traders.
Whilst exclusive data for The Grocer's Top Products Survey showed there had been a slowdown in the sales of avocado in 2019, the product remained in growth. In 2019, the market remained stable with values up 0.7% to £227.2m and volumes increasing 1% with 154.9 million units sold [Nielsen 52 w/e 7 September 2019].
However, the previous year had seen much bigger growth, with values growing 3.7% and volumes boosted by 8.4% [Nielsen 52 w/e 8 September 2018].
Greenyard also pointed to a halted project in the US that resulted in a "significant write-off" as having had a detrimental impact to its figures. However, it declined to comment on its accounts.
The news comes after a turbulent period for the supplier in 2019.
In March, the main European business announced up to 422 jobs would be cut, with the majority coming from its sites in the UK and Germany.
Meanwhile, at the end of August, the UK arm's main site at Spalding, Lincolnshire was partially destroyed by fire.