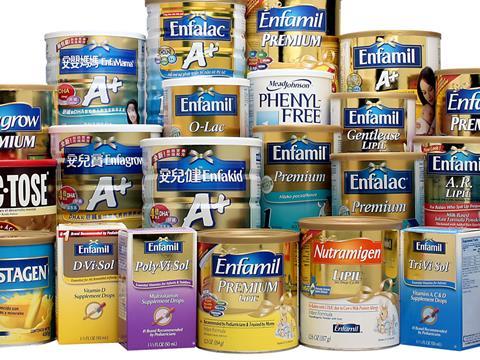 FTSE 100 consumer goods giant Reckitt Benckiser (RB) saw a 2% drop in headline revenues in the third quarter as weak sales in infant nutrition and the impact of currencies hit its top-line results.
Reported third quarter sales fell 2% to £3,12bn, which was a marked turnaround from 13% growth in the first half as currencies bit in the third quarter.
Like for like growth in the quarter was 2% - which is in-line with the first half - though growth was negatively impacted by 2% (£70m) from a temporary manufacturing disruption at its European infant nutrition plant.
Infant nutrition saw segment delivered a 6% LFL decline in Q3 as the disruption impacted the supply of products to a number of our markets outside North America, resulting in approximately £70m lower revenue than expected in the quarter.
RB said the disruption was resolved and supply restored before the end of the quarter, though it does expect some residual impact in Q4 and into 2019.
This was mitigated by its over the counter health segment delivering LFL growth of 6% in the quarter and a year-to-date LFL performance of 6% thanks to broad-based growth across its major brands.
Its home and hygiene segment delivered 4% like for like growth to £1.23bn, comprising 2% volume and 2% price/mix growth. Pricing in developed markets remains "tough", although RB saw some slight signs of improvement during the quarter.
CEO Rakesh Kapoor commented: "Q3 was another quarter of progress, with continued momentum and growth under our new RB 2.0 organisational structure.
"Our base Health and Hygiene Home businesses each delivered 4% LFL growth in the quarter, against a backdrop of mixed market conditions, demonstrating the strength of our brands, innovation success and early signs of RB 2.0 benefits.
"We have sufficient momentum and progress in our business to absorb this temporary manufacturing disruption. We therefore reiterate our 2018 target of +14-15% total net revenue growth at constant rates."
Reckitt, however, has slumped 4.6% to 6,305p in early trading on Tuesday.