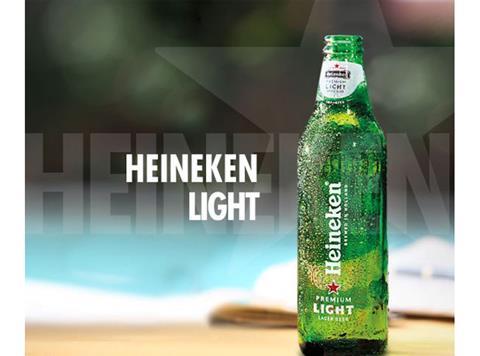 Group revenues at Dutch brewer Heineken grew by 2% organically in the first six months of the year on improving beer volumes.
First half revenues were up 7.2% on a reported basis, helped the currency movement against the euro, at €10.9bn.
Overall beer volumes were 1% higher in the period, driven by growth in Americas, Asia Pacific and Africa Middle East. Premium beer was up 4.7%, with grow across most key markets.
Group operating profit grew 4.7% organically to €1.7bn and operating margin improved from 15.3% to 15.5%.
CEO Jean-François van Boxmeer, CEO, commented: "These solid results are in line with our expectations and demonstrate the further progress we have made in delivering on our strategy."
"Despite strong prior year comparatives and challenging conditions in a number of markets, we saw positive top line and profit growth. This continued positive momentum reflects the benefit from our exposure to high growth markets, a sustained focus on marketing and innovation, and the ability to drive efficiencies throughout the business."
He added that "economic conditions and the pricing environment in certain key markets remain challenging", but we said the board remained confident of "continued progress".
In the second half Heineken expects to see continue revenue growth, but full year volume growth is likely to be lower than 2014 despite being weighted to the second half.
It also expects a "slight" increase in marketing spend as a percentage of revenue in 2015, but elsewhere will deliver cost savings and expects to see a decline in the total number of employees. As such, Heineken is aiming for long-term operating margin growth of 0.4 percentage points per year, but expects the full-year 2015 will deliver growth "somewhat below" this level.
Organic volume growth was strongest in Asia Pacific at 6.1% during the first half. Africa Middle East (+2.8%) and Americas (+3.6%) also saw growth, but volumes were 3% down in Western European and 2% down in Central & Eastern Europe.
Premium beers grew in every region except Central & Eastern Europe (down 2.1%), with Western Europe up 2.6%.
Cider volume declined slightly, with the positive volume growth seen in the first quarter offset by weaker volumes in the second quarter in mainstream cider in the UK.