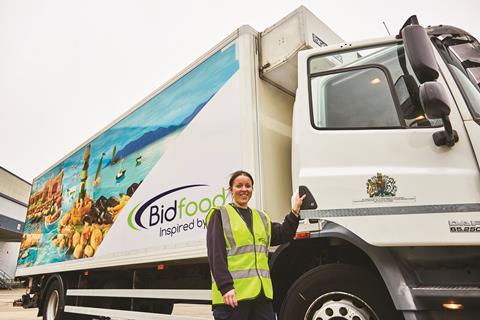 Bidfood owner BFS Group slumped to a headline loss of £14.8m in its most recent financial year due to heavy losses outside its core foodservice business.
Newly published financial accounts for the year to 30 June 2018 show the group, which is owned by South African listed Bidcorp, fell to a headline loss of £14.8m from a profit of £41.3m in 2016/17 as its Best Food Logistics division clocked up losses of £31.7m in the most recent financial year.
Bidcorp came close to disposing of its logistics business last year but a proposed buyer pulled out at a late stage.
The wider parent company is actively disposing of businesses outside its core foodservice focus, and therefore has classified Best Foods Logistics as a "discontinued operation" as it remains held for sale.
"Bidcorp is currently considering alternative proposals [for a sale of Best Food Logistics] which were previously suspended due to the advanced sales process," the accounts stated.
The logistics division saw a 10.1% revenue decline to £1.06bn while operating losses expanded from £5.4m to £37.7m.
However, a Bidfood spokesperson said since the end of the accounting period Best Food Logistics "has dramatically improved performance, and is now on a much firmer footing".
The core Bidfood foodservice business continued to grow during the year, with revenues up 8.6% to £1.42bn and operating profit before exceptional items up 11.8% to £64.6m.
Total pre-tax profits for its continuing division fell almost 50% from £57.4m to £28.9m after the continuing business was forced to take a £42.6m writedown on its PCL Transport 24/7 division. The writedown "following a second disappointing trading" for PCL, now values its investment in the business at zero.
The accounts also state that it has "increased significantly" its Brexit preparations in the latter part of 2018 and early 2019 and has undertaken "extensive" consultations with government, customers and other industry participants to "prepare for different scenarios, including a no-deal Brexit".
Separately, fellow wholesaler Brakes Group grew annual sales to £4.2bn in the year to 30 June 2018. Brake Bros Ltd's previous accounting period was 18 months following its 2016 acquisition by Sysco, but sales were up 4.9% on a pro-rata basis.
Group operating profit moved to £43.2m from £65.4m in the previous 18-month financial year, though exceptional costs fell to a more favourable £32.3m from £85.9m in the previous period