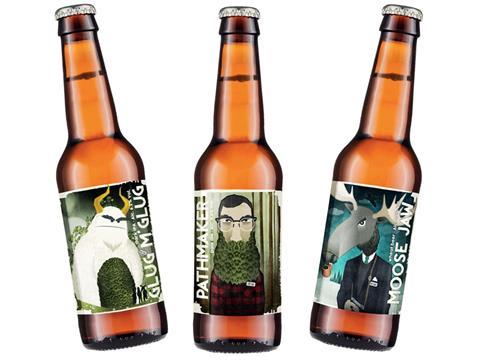 Black Sheep Brewery is back in the black after half a decade of "tough trading".

The Yorkshire-based brewer posted pre-tax profits of £22,841 for the year ending 31 March 2018, its latest results reveal - up from a pre-tax loss of £561k last year.

Operating profits stood at £260k, up from a loss of £437k the prior year, and sales grew 3.3% to £18.6m.
The brand had suffered "five years of tough trading as we attempted to move the business to a more relevant position for the world in which we trade", said Black Sheep MD Robert Theakston, noting it was now achieving "positive year-on-year volume growth in the off-trade".

The brewery would continue to up its focus on craft beer, he added, through avenues such as its 'Five Barrel Project'. It would also continue "to develop the listings for our new beers such as Venus & Mars and 54 Degrees North lager, which is in national distribution in the off-trade, without losing sight of our core brands in the Yorkshire region".

Indeed, in June this year the brand secured a major deal with Morrisons to list 54 Degrees North, Monty Python's Flying Circus amber ale, and My Generation pale ale.

Uncertainty remained "in terms of headwinds", Theakston stressed, but Black Sheep was "building a business that is more resilient to the changes that we face, and everyone is committed to pushing us on into an exciting future".