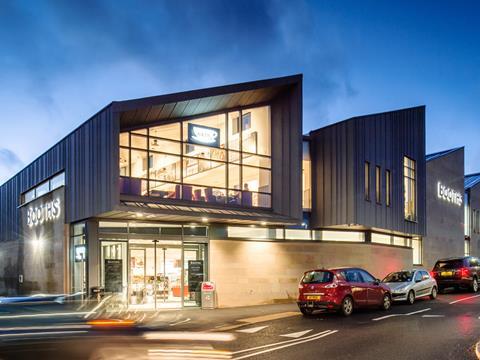 Booths reported "resilient" Christmas sales despite unprecedented and widespread flooding across much of its trading region.

The retailer posted a 5.9% sales rise with like-for-like sales down 1.4% for the three weeks ending January 3 2016.

It reported a sharp rise in Christmas delivery orders, up 54% on last year. Overall orders, including in-store Click & Collect, rose by 11%

Figures exclude Booths Keswick in Cumbria, the store hit hardest by the floods, which closed on 5 December. Keswick remains closed and as a response, Booths opened a small pop-up shop to offer 600 essential lines for locals just over two weeks later.

Floods forced the retailer to temporarily close two further stores: Kirkby Lonsdale, for one week, and Torrisholme, which was back trading after three days.

"The Booths culture comes into its own in times of need and we managed trade well, keep stores open with good availability, successfully deliver our offer nationwide and support staff, customers and communities affected by the severe weather," said Booths CEO Chris Dee.

"The rise in demand nationwide for a Booths Christmas is particularly gratifying, confirming that Booths is a trusted brand with significant appeal outside our region. Quality is core to the Booths offer and we have the advantage and privilege to work with some of the best farmers and food producers in the country."

Booths meat sales rose 33% with turkeys up 12%. Another highlight was its game boxes, which were up 649% after featuring in its Christmas brochure.

Alcohol sales also remained strong, with craft ales up 7% and own-label wines rising 42% buoyed by the popularity of the new Booths Prosecco magnum.