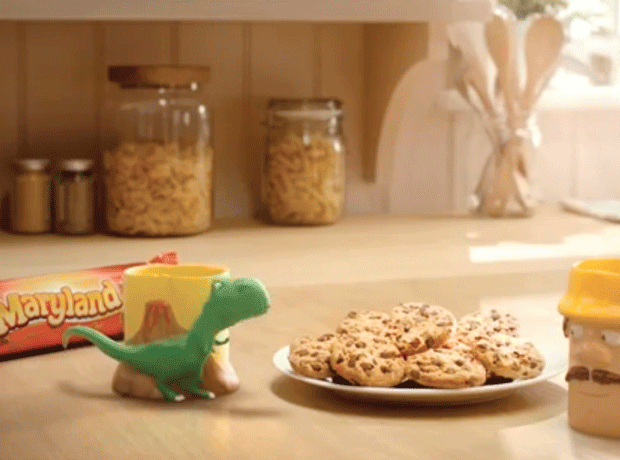 With a long-mooted tie-up with Fox's Biscuits in an IPO reportedly back on the cards, newly filed accounts for Burton's Biscuits show sales and underlying profitability has fallen once again.

Sales dropped a further 9.3% in the year to 31 December 2016 to £259.6m as a result of the sale of its Cadbury biscuits licence back to Mondelez and a wider decline in savoury biscuits.

The £199m disposal of the Cadbury licence saw pre-tax profits leap from £14m to £175.6m and would "materially strengthen the company's balance sheet", the company said. But its new manufacturing arrangement with Mondelez is lower-margin business.

With sales further hampered by increased commodity costs, EBITDA more than halved from £38.8m to £18.5m and operating profits fell from £18m to £3.7m.

A Burton's spokesman said: "We experienced a number of industry and market challenges in 2016, which has resulted in a reduction in adjusted EBITDA. However, we have seen positive performances across our sweet biscuit portfolio."
Burton's sweet biscuit range includes Maryland cookies, Jammie Dodgers and Wagon Wheels, while savoury products include Fish n Chips and Cathedral City Baked Bites under lisence.
Own label has become an increasing focus for the company and the disposal of the Cadbury licence presented an opportunity to step up its private label business with other customers, including retailers, the spokesman added.

"The sale of the Cadbury biscuit licence to Mondelez has strengthened our position to grow the business over the long term and opens up exciting opportunities to expand our licensing expertise," he said.

The update comes as reports have resurfaced of talks with 2 Sisters over merging Burton's and Fox's Biscuits.

Sky News reported 2 Sisters' Ranjit Singh is engineering a tie-up between the two biscuit brands that would lead to an IPO under ex-Golden Wonder boss Clive Sharpe.

The Grocer understands Singh held talks with a number of investment banks about floating Fox's as a standalone business at around the time it received an offer for the unit from institutional investors in January.

Neither that bid nor the float plan came to fruition, but it could be back on the table in a combined structure with Burton's.

The Grocer understands talks have been progressing for a number of months and that a broad agreement has been reached, but a concrete deal is not thought to be imminent.

Rumours of a tie-up between Fox's and Burton's have circulated for many years and Burton's went back in for Fox's in early 2016 but no agreement could be reached.

Market sources said such a combination has always made sense. "The logic behind a merger is clearly strong," said one City dealmaker. "Combining the number two and three biscuit brands will enable them to compete better against United Biscuits and there is significant potential for savings in terms of factory and head office rationalisation."

Another source added: "The merger is a deal everyone always expected to happen. A combined business would be worth more than the constituent parts and becomes a very floatable business."

The apparent shift in Singh's willingness to do a deal on Fox's is not related to the recent food hygiene scandal at its West Bromwich chicken processing plant. However, there is thought to be an understanding of the need to invest in the core chicken processing business and the branded biscuit business sits outside the primary focus of the 2 Sisters empire.

"Should Ranjit sell Fox's? Absolutely, he's not a branded guy. Will he sell? I'm not so sure, he very rarely sells anything."

The combination makes particular sense for Burton's as its sales and margins have been declining at a time of market share growth for Fox's - though the latter has also come under margin pressure in 2017 as input costs rise.

Burton's owner Ontario Teachers' Pension Plan had pledged to grow Burton's through acquisition and industry consolidation, but has failed to pull off deals of any scale - most notably missing out in the £2bn auction for United Biscuits in 2014.

"When Ontario bought in they had big ambitions to do acquisitions and organic growth, but none of that has come to pass. They took a long time trying to buy United Biscuits and when the UB deal didn't go in its favour Burtons wasn't in great shape," said one industry source.

"Burton's has always been highly reliant on promotions and that only gets you so far. Now retailers are much stricter on what goes on end aisle - Burton's have some really good brands but not big brands so it's hard for them to do good end of shelf display."

Burton's stressed that the cash boost from the Cadbury licence sale presents a number of growth opportunities.

"Throughout 2017 and going into 2018 we will continue to invest in developing new products and re-formulating existing products to support our ambition to be the retailers' first choice as their manufacturer of branded and private label biscuits and snacks," the spokesman said.