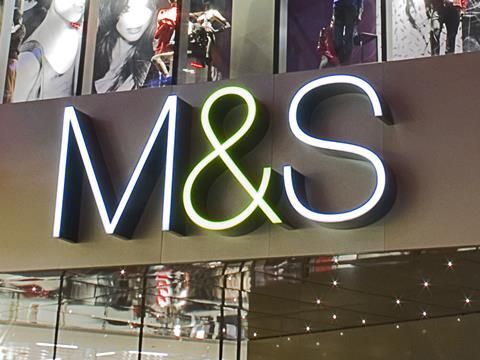 A profits slump of 62% is seldom welcome news in the City, but such are the travails of beleaguered Marks & Spencer that its annual results on Wednesday were cautiously welcomed as showing some signs of modest progress.
The core numbers do not make for pretty reading. Fresh from expanding its store cull from 40 to 100 (a third of its 300-strong estate) on Tuesday, M&S announced a slump in pre-tax profits from £176.4m to £66.8m, falling like-for-like sales across clothing & home, international and its previously stellar food business and some £514m of restructuring costs, including £321m to close stores. M&S boss Steve Rowe promised more efforts to tackle the "structural issues" facing the retailer and make M&S "a faster, lower cost, more commercial, more digital business". However, broker Hargreaves Landsdown said accepting such promises required a "leap of faith. M&S is simply struggling to make progress in a world where a compelling mobile app is every bit as important as a presence on the high street, and considerably less expensive". Liberum added the results "leave us unable to see any evidence yet of progress on the transformation strategy".

M&S shares are down by more than 17% year-on-year and the retailer faces the ignominy of being ejected from the FTSE 100. However, the shares ended the day up 5.2% on Thursday to 306.9p as investors clung to scraps of good news. Shore Capital concluded: "M&S remains work in progress… The current lead team appear to be the best chance the business has had for some time to stabilise and press on."

Elsewhere, shares in Robinsons maker Britvic surged on Thursday following a "strong" first half performance and the suggestion it could turn the sugar levy to its advantage. The PepsiCo distributor in the UK reported a first half sales increase 4.5% to £733.2m, while adjusted profits after tax rose 12% to £49.8m for the six months ending 15 April. Britvic shares were up 7.5% on Wednesday to 815.5p - the shares' highest level since January having dropped as low as 657.5p in March.