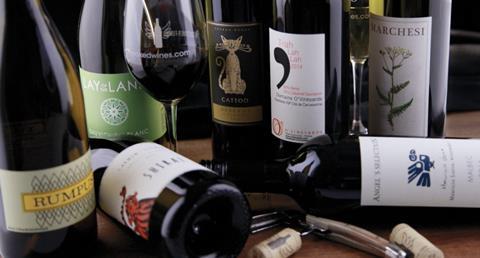 Naked Wines shares plunged to new multi-year lows this week after it fell to a £15m loss and downgraded earnings expectations amid a "slower than expected" start to its trading year.
The under-pressure group released delayed full-year results for the year to 3 April on Tuesday, revealing it had fallen to a heavy pre-tax loss amid falling sales and one-off charges and writeoffs.
The online wine group's total sales were up 1% year on year to £354m, but that represented an 8% slowdown on a 52-week comparable basis as it more than halved its investment in new customers.
That scaling back of marketing helped adjusted EBIT improve to £17.4m, ahead of guidance of £13m-£17m. However, it fell to a statutory pre-tax loss of £15m from a £2.9m profit last year, driven by non-cash goodwill impairment and inventory provision charges in the US.
Additionally, its 2024 financial year has started off "slower than expected" with Q1 revenues down 18% year on year due to sales to new customers being 41% lower and sales to repeat customers being 15% lower.
The group now expects full-year revenues to decline 8% to 12% as the prior period comparison eases in the second half of the year and the rate of decline in its customer base slows. Meanwhile, adjusted EBIT is forecast to fall back to £8m-£12m.
Newly returned chair Rowan Gormley apologised to stakeholders for the performance, commenting: "The whole board of Naked Wines regret that your support and patience as shareholders, winemakers, angels and employees has not been rewarded. We are all determined to remedy that."
However, he said the remodelled Naked management team "are acting decisively to steer Naked through this period".
Naked's shares, which are now down 36% year on year, dropped 11.1% on Tuesday to 62.2p and a further 6.8% on Wednesday to close at a new multi-year low of 58p. The shares had been trading at well over 850p in mid-2021.
Broker Liberum commented: "New customer acquisition is proving particularly challenging, which combined with declining repeat customer sales is proving to be a perfect storm, making the planned cash release from inventory draw-down difficult… We think there remains a very significant risk that the group fails to attract enough quality new customers and lower sales retention leads to further inventory write-offs."
It lowered its price recommendation back to 50p, commenting: "We continue to question Naked Wines' ability to sustainably drive profitable growth… Our concern now is that the days of the stop-start growth strategy return."