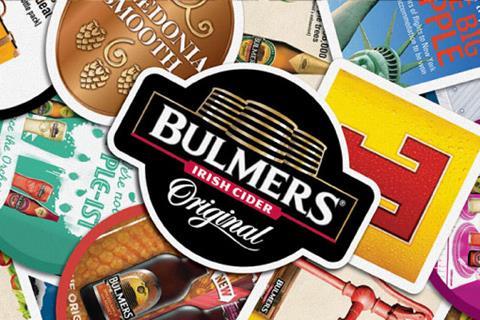 Top story
Magners and Tennents producer and beer and wine distributor C&C Group has warned that its profits could be impacted by a significant downturn in trading in December amid the spread of the Omicron Covid variant.
In December 2021, trading conditions for its on-trade business were significantly impacted by renewed government restrictions across the UK and Ireland, it said.
In the month of December, the key festive trading period, C&C traded directly with 81% of on-trade outlets compared to the previous year, delivering 64% of the volume against an expectation of 90% and 90% respectively.
It said its operating profit outcome for the first half of its financial period will be affected by the nature, extent and duration of government restrictions.
While December's performance was behind expectation, the group generated a modest profit for the month.
It will provide an updated operating profit range in its pre close trading statement in March.
Previously C&C Group had indicated in October that operating profit was expected to be in the range of €50-€55m if trading conditions at that time had continued.
It said today that trading in Q3 (September to November), was modestly ahead of expectation and the stated guidance, reflecting positive consumer sentiment and the return of customers to on-trade hospitality, the implementation of price increases to manage inflation and continued cost reductions.
It stated today: "As the preeminent brand led drinks distributor in the UK and Ireland, we have demonstrated our ability to effectively service demand during this period. We continue to drive efficiencies throughout our business in the form of permanent operating cost reduction."
Its shares have fallen 3% to 229.4p on the news.
Morning update
Total UK footfall decreased slumped by 18.6% in December compared to pre-pandemic levels after a 2.9 percentage point decrease from October amid renewed Covid concerns.
The BRC-Sensormatic IQ footfall monitor for December found that festive high street footfall was down 23.1% on 2019, 3.5 percentage points below last month's rate and below the 3-month average decline of 20.7%.
Retail Parks saw footfall decrease by 9.2% on a two-year basis, some 5.1 percentage points below last month's rate and below the 3-month average decline of 5.1%.
Shopping Centre footfall declined by 36.6% on 2019, which was 1.8 percentage points below last month's rate and below the 3-month average decline of 34.6%.
However, the December decline was lower than that of France (-23.5%), Spain (-25.2%), Italy (-37.0%) and Germany (-51.5%) compared to pre-pandemic levels.
For the whole of 2021, Total UK footfall was 33.2% below pre-pandemic levels, however this was up 19.3% on 2020.
BRC CEO Helen Dickinson commented: "Much of the progress made over the last four months was wiped out in December as surging Omicron cases and new work-from-home advice deterred many from shopping in-store, particularly in towns and city centres. As case numbers rose precipitously, many people chose to limit social mixing in the run up to Christmas and shop less frequently.
"Nevertheless, while UK footfall saw a moderate decline compared to previous months, it remained above levels of other major European economies, as the country avoided some of the more severe restrictions implemented elsewhere.
"December footfall capped a challenging year for brick-and-mortar stores, which saw footfall down one-third on pre-pandemic levels, though this was a significant improvement on 2020. With Christmas out the way, time will tell if shoppers return to their local high streets to embrace January sales and the arrival of spring collections. Still, retailers may have to work twice as hard to tempt many consumers back into the cold this January."
Andy Sumpter, Retail Consultant EMEA for Sensormatic Solutions, added: "While there weren't any formal government restrictions, aside from the Plan B mask-wearing mandate, placed on retailers in December, concerns about the rapid spread of Omicron dealt a blow to shopper confidence, as consumers self-policed social contacts and limited shopping trips in a bid to save their own Christmases.
"But this will have done little to save the Christmases of retail businesses, effectively stalling the High Street's recovery in the run up to their most important trading period, with shopper counts across all retail settings receding to the levels seen in August, wiping away the slow but steady footfall recovery and gains we had seen up until the start of November."
"With the booster vaccination programme being delivered at pace and some glimmers of hope that the Omicron wave maybe plateauing in some regions, retailers will be hoping that consumers' cautious optimism returns, and with that a new year's resolve to continue to support local High Streets and bricks-and-mortar stores."
Elsewhere, Supermarket Income REIT has announced Sainsbury's has exercised an option to acquire eight stores from its 50:50 joint venture with British Airways Pension Trustees.
The JV has a 51% beneficial interest in the Sainsbury's Reversion Portfolio, with the remaining 49% beneficial interest is held by Sainsbury's.
Sainsbury's acquisition of the eight stores will be completed in July 2023 upon expiry of the current occupational leases. The purchase price under the option is to be determined based on the assumption of a new 20-year lease to Sainsbury's with the initial rent set at the higher of passing or open market, subject to upward-only, five yearly market rent reviews.
Ben Green, Director of Atrato Capital Limited, the Investment Adviser to Supermarket Income REIT plc, said: "Sainsbury's buyback of these stores is further evidence of the strength of demand for grocery property in the UK. The exercise of these purchase options is expected to generate a positive NTA impact for Supermarket Income REIT."
On the markets this morning, the FTSE 100 is down another 0.2% to 7,433.9pts.
Risers include McColl's Retail Group, up 1.7% to 11.5p, Marks & Spencer, up 1.6% to 254.9p and DS Smith, up 1% to 401.8p.
Fallers include FeverTree, down 5.5% to 2,580.1p Parsley Box, down 4.7% to 30p and Kerry Group, down 3.1% to €116.05.
Top story
The FTSE 100 fell back 0.9% yesterday after a strong start to 2022 to end the day's trading at 7,450.3pts.
Fallers included Greggs, which lost 8% to 3,101p after the announcement of the departure of its CEO Roger Whiteside.
Also down were troubled THG, down 7.5% to 191.4p, Parsley Box, down 6% to 31.5p, Naked Wines, down 5.9% to 602p, Just Eat Takeaway.com, down 4.4% to 3,66.5p, Domino's Pizza Group, down 3.1% to 432.4p, Fevertree, down 3% to 2,729p and Nichols, down 2.6% to 1,500p.
The day's few risers included Kerry Group, which rose 2.6% to 119.8p, WH Smith, up 1.7% to 1,590.5p, Bakkavor, up 1.3% to 129.6p, McBride, up 0.7% tp 57.6p and British American Tobacco, up 0.7% to 2,809.5p.