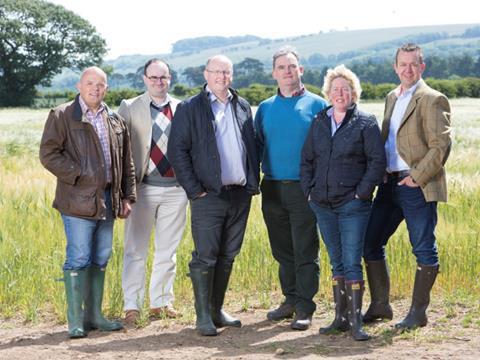 Top story
Underlying profits at Karro Food Group jumped another 9% in 2016 as the pork supplier added £67m to its top line, cementing the turnaround under former private equity owner Endless in the run up to the £180m takeover by CapVest in March.
Revenues in the 12 months to 31 December 2016 rose 14.6% to £524.7m as volumes increased, with "significant" expansion in the UK and overseas.
The £2.4m rise in EBITDA to £29m came on top of a £18.6m jump in 2015 and marked the second year of "strong and stable" profitability, accounts filed at Companies House said. Pre-tax profits were also up 24% from £12.5m in 2015 to £15.5m.
"Following Karro Food Group's recent acquisition by CapVest in early 2017 after a strong turnaround, we will continue to build further on our very strong commercial relationships in the UK and globally, and this year will see further investment into the business," Karro chair Di Walker told The Grocer.
Karro was created in January 2013 when Endless backed an MBO to split off Vion's UK pork business. After a number years of losses, Karro bounced back into the black during the second year of the PE firm's ownership in 2014.
London-headquartered investment house CapVest completed a £180m acquisition of Karro in March, as revealed by The Grocer.
Morning update
Last night Kraft Heinz (KHC) reported another increase in quarterly earnings, but the 3G Capital-owned group shows no sign of addressing its slumping sales.
Net sales for the second quarter decreased by 1.7% in the three months ended 1 July to $6.7bn, with organic net sales down 0.9% during the period.
However, net income attributable to common shareholders increased 50.5%, while adjusted EBITDA increased 1.9% on a constant currency basis.
The company said the results "reflected significant gains from cost savings initiatives and benefits from the redemption of preferred stock in the prior year", but that these factors were partially offset by the impact of lower net sales.
"As expected, our second quarter results were sequentially better than our first quarter, and we expect this momentum to continue into the second half of the year," said Kraft Heinz CEO Bernardo Hees. "Our plan from the start has been to drive strong cost savings to fuel investments in people, capabilities and brands that can lead to sustainable, profitable growth. That's what we see happening now, and expect to continue going forward."
Sales fell due to lower pricing - 0.4 percentage points lower as timing of promotions in North America and Europe more than offset price increases in Rest of World markets – and a 0.5 percentage point decrease in volumes as growth in condiments and sauces was more than offset by lower shipments in cheese, meats and foodservice in the United States.
In the US net sales were $4.6bn, down 1.2% year-on year, while sales in Europe fell 4.9% to $595m largely due to a 4.1 percentage point impact from currency. Rest of World net sales were $851 million, increasing 1.6% percent despite an unfavorable currency impact of 1.4 percentage points.
Elsewhere, total like-for-like sales were down by 0.6% on the high street in July, according to the latest BDO high street sales tracker, with fashion sales in particular slumping during the month.
Fashion dragged total sales down this month, posting its worst July since 2009 with a 3.5% decline. Wetter weather and an exodus for school holidays at the end of the month hit footfall.
Conversely, homeware was the star performer in July with 5.8% growth, followed by a positive month for lifestyle which was up 4.5%.
Overall footfall was down in four weeks in July despite rising in the first two weeks of the month. The low of -3.3% came in the last week of the month amid the more unsettled weather. Non-store sales were up 23.3% in the month.
In this week's edition of The Grocer P&G is back on the acquisition hunt as it looks to fight off activist shareholder Nelson Peltz, Fruit Bowl kids' snacking brand falls into the red and C&C Group is eying a craft brewing drive after acquiring Orchard Pig.
On the markets this morning, the FTSE 100 has edged down 0.1% to 7,470pts.
British American Tobacco (BATS) continues to surge, rising another 3.7% to 5,054p this morning. Also on the up are Science in Sport (SIS) - which has announced a supply deal with football clubs Aston Villa and Celtic this morning - up 2.9% to 90.6p, AG Barr (BAG), up 2.6% to 632.5p, Unilever (ULVR), up 1.3% to 4,327.5p.
Fallers include Crawshaw (CRAW), down another 6.5% to 22p, Hotel Chocolat (HOTC), down 3.9% to 297.8p and Real Good Food (RGD), down a further 3.1% to 21.1p.
Kraft Heinz rose 1.1% in after hours trading in the US to $87.50.
Yesterday in the City
Shares in Hilton Food Group surged on the news it is in pole position to snap up Saucy Fish Co owner Icelandic Seachill in a deal to bring two major fresh Tesco suppliers together. Hilton yesterday confirmed reports it was in talks to buy seafood group and its shares jumped 6.7% to 752.5p.
In a busy week of non-scheduled announcements – after B&M's deal for Heron Foods and McColl's tie-up with Morrisons - Applegreen was also on the acquisition trail after agreeing to buy UK forecourt operator the Carsley Group for £21m. The Irish group's shares were up 1.1% to 478.5 as continues its post-float expansion plans.
The FTSE 100 as a whole had a good day yesterday, up 0.8% to 7,474.8pts as weakness in the pound after the Bank of England held interest rates at 0.25% helped support the market's biggest names.
The index's biggest risers were Imperial Brands (IMB), up 3.1% to 3305.5p and British American Tobacco (BATS), up 3.1% to 5004p as they bounced back from recent falls driven by an FDA announcement in the US that regulators could cut the amount of nicotine in cigarettes.
Associated British Foods (ABF) was up 2% to 3,072p, AG Barr (BAG), up 3% to 627p, Britvic (BVIC) rose 1.2% to 726.5p and Cranswick (CWK), rose 1.1% to 2941p.
It was a good day for retailers, with McColl's (MCLS) up another 2.1% to 268.3p, M&S (MKS) up 1.2% to 329.2p, Morrisons (MRW) up 1.2% to 248.2p, WH Smith (SMWH) up 1.25 to 1,816p, Tesco (TSCO), up 1% to 180p and Sasinsbury's (SBRY), up 1% to 252.3p.
The day's few fallers included Crawshaw Group (CRAW), down 3.6% to 23.6p, beleaguered Real Good Food (RGD), down another 3.3% to 21.75p, Hotel Chocolat (HOTC), down 1.6% to 307p and PayPoint (PAY), down 1.5% to 864.5p.