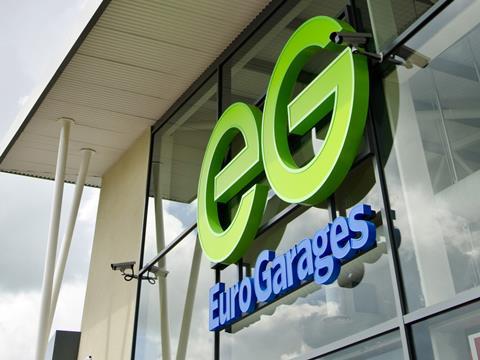 Top story
EG Group, the new owner of Asda, has reported a surge in earnings in the third quarter despite a decline in revenues due to lower fuel sales.
Trading figures for the three months to September 30 show group EBITDA rose 90.5% in the quarter to US$478m – running ahead of the 63.9% increase in the first nine months of its financial year.
The group posted growth in like-for-like growth profitability across all business streams with continued resilience of grocery and merchandise sales, strong recovery of foodservice following temporary closures in the second quarter and a recovery in fuel volumes supported by continued strong fuel margins across all operating countries
Gross profits in Grocery and Merchandise and food service increased by 51.9% and 74.8% respectively in the quarter.
However, total sales were down 2.8% to US$5.9bn and down by 18% on a like for like basis, albeit this was ahead of the 23.1% like for like drop in 2020 to date.
This like-for-like revenue decline driven by reduced fuel volumes and lower fuel retail prices compared to same period in 2019.
The group said its discretionary capital expenditure program has re-commenced in the light of the strong performance of the group and that its strong liquidity management saw cash and liquidity headroom increase to $1.4bn at the end of Q3.
Meanwhile, EG Group has also announced today the appointment of John Carey as a non-executive director.
Carey most recently held executive positions at BP and ADNOC Distribution. He led ADNOC's IPO in 2018 - the largest recent IPO of an entity that includes C-store operations – and has "extensive experience in a number of areas that are highly relevant to EG Group's global business".
EG Group also said it continues to actively seek the appointment of additional non-executive directors who can bring complementary experience to assist in the further development of the Group.
"Appointments being considered include both a Board Chair and an Audit Committee Chair. A further announcement will be made in due course," it stated.
Mohsin Issa CBE, co-founder and co-CEO of EG Group, commented: "We are pleased to confirm a record quarter of profitability for EG Group in the third quarter, reflecting the resilience and differentiation of our best-in-class, diversified business model.
"Despite the stricter COVID-19 restrictions that we have seen introduced across a number of markets in the fourth quarter, we are proud that the vast majority of our sites will remain open and our exceptional employees will continue providing an essential service to millions of customers in our global communities. While there will inevitably be some impact from the renewed national lockdowns in Europe, our business has demonstrated its resilience and is strongly positioned for the future."
This week EG Group announced that it has agreed to acquire Schrader Oil, which currently operates 18 convenience retail stores and fuel stations in Northern Colorado to support its plans to grow its presence in the US.
Morning update
On the markets this morning, the FTSE 100 has dropped a further 0.6% to 6,303.9pts.
Early fallers include Nichols, down 5.2% to 1,180p, FeverTree, down 5% to 2,284p, Science in Sport, down 3.3% to 31.4p and Bakkavor, down 3.1% to 76p.
Risers include Applegreen, up 4.8% to 330p, McColl's, up 2.2% to 22.8p and SSP Group, up 1.9% to 317p.
Yesterday in the City
The FTSE 100 eased back 0.7% to 6,338.9pts yesterday to give back some of the huge gains made earlier this week.
WH Smith started the day on the front food, despite posting a £280m annual loss yesterday as its trading loss was better than analysts had feared. However, concerns over the pace of recovery in its travel unite despite global progress on a vaccine saw the retailer close down 3.3% to 1,402p.
B&M European Value Retail also fell 1.1% to 496p yesterday despite posting continued strong sales and profit growth in the first half of its financial year yesterday morning as the pace of growth slowed in the second quarter.
Other fallers included Pets at Home, down 3.3% 381.8p, Compass Group, down 2.3% to 1,400p, FeverTree, down 1.7% to 2,404p and DS Smith, down 1.6% to 321.1p.
The day's risers included Glanbia, up 4.4% to €9.82, Bakkavor, up 3.6% to 78.4p, Nichols, up 2.9% to 1,245p, Devro, up 2% to 172.4p and McColl's Retail Group, up 1.8% to 22.3p.