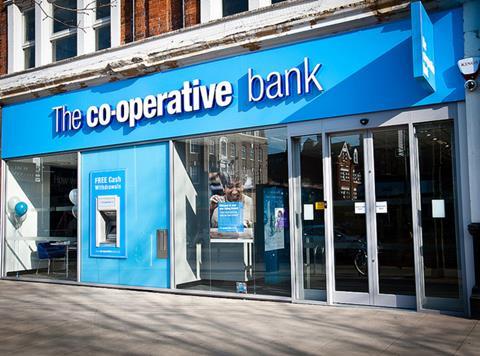 The Co-operative Bank has said it is making progress towards stability despite reporting a loss before tax of £75.8m for the six months to 30 June 2014.
The Bank said its core business was "stable" and that its capital position had been strengthened after raising an extra £400m in May.
Today's losses are an improvement on the £709m it lost in the same period last year. In April, it posted losses of £1.3bn for the full year to 31 December 2013.
"Considering the scale of the challenge we faced a year ago we are encouraged by the progress made to ensure the stability of the Bank," said CEO Niall Booker. "By the measures of capital and liquidity the bank is considerably stronger than it was a year ago. We are ahead of schedule in the disposal of non-core assets and have improved governance, particularly at board level.
"However, the issues we continue to face in building a sustainable business are deep rooted and there remains much to be done. Transforming the organisation into a viable and profitable business which generates capital in the long term still requires significant change – both operationally and culturally."
Last November, the company admitted it had seen customers switching their accounts away from the Bank. Today, it revealed it had suffered a net loss of 28,199 current accounts in the first half of the year – roughly 2% of all its accounts.
The Co-op Bank also shed 13% of its workforce in the first half of the year. It said permanent staff numbers had fallen by 21% to 5,860 year on year.
It has also closed 46 branches or 16% of its estate since year end, with a further 25 branches set to close in the fourth quarter.
After a £1.5bn hole in the Bank's accounts was revealed in May 2013, its parent company The Co-operative Group was forced to sell off a majority stake to private hedge funds. The Group now owns a 20% stake in the Bank.